Cameras
Photoshop World Accessory Round Up
Find a list of accessories for Photoshop CS3 and CS3 Extended, offered at this year's Photoshop World show.
April 6, 2007, Boston, MA – Several computer accessory manufacturers have tailored products to support the lastest Adobe Creative Suite 3 features. Here are a few that were showcased at Photoshop World XVII.
3Dconnexion

*SpaceNavigator,* $59
Launched last week, 3Dconnexion's newest navigation tool is called the SpaceNavigator, a mouse companion device that can be used in the alternate hand as the mouse. Compatible with Photoshop CS3 Extended's 3D system and other software such as Google Earth and GoogleSketchUp, users can pan, zoom, roll, spin, and rotate an image with the joystick-like device. Users are also able to  change acceleration speeds and assign functions for each movement.
"It removes the necessity to worry about both navigating and creating," said Logitech support representative Rich Newcomb. "The SpaceNavigator frees up graphic professionals by not spending time worrying about navigating," he said.
The SpaceNavigator retails for $59. Click here for further news coverage of the Space Navigator.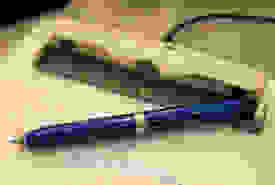 [**Candle Dragon** ](http://candledragon.com/)"*Pen*," [product name and price have not yet been announced] Currently in the concept phase of development, the "pen" design tool can save sketches, drawings, and handwritten notes and import them directly into design software without having to scan images. Made for illustrators, graphic designers, or simply note-takers, the pen tool uses real ink that works on any standard writing paper. With Bluetooth capabilities and an infrared sensor, the drawings can be transmitted to programs such as Adobe Illustrator and Corel Draw. If the pen runs out of ink, the tool will still import the drawings to the design software. "When an idea pops into your mind, you can store it," said CEO Arkady Pittel. "It is bridging the world of ancient writing on paper with the precision of the digital world," he said.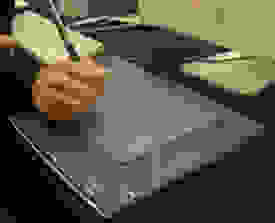 Candle Dragon's pen tool will be available in 2008, according to representatives.
Wacom

*Intuos3*
Wacom's updated Intuos3 system includes accessories such as writing tablets, pens, and computer mice. The accessories allow users to digitize what they would traditionally draw on paper. Geared to optimize Photoshop and Corel Painter control, among other programs, users can select functions and draw images using the pen and tablet tools instead of using a standard keyboard.
The tablets are available in 6x8, 9x12, 12x12 and new wide sizes of 4x6, 6x11, and 12x19. Regardless of the physical tablet size, the Wacom tablets are directly proportional to the computer screen size, according to a Wacom representative. The PC and Mac-compatible devices have been upgraded to support Windows Vista.