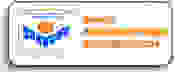 March 26, 2007 – Consumers can now do much more with their photos than simply turn images into prints, with options including bound books, clothing, and even pottery. Markets have made a definite shift to customized photo services, according to a Photo Marketing Association (PMA) Data Watch briefing released today.
"It was no longer about if companies should embrace custom services but when and what they should be offering," said PMA Marketing Research Director Dimitrios Delis about the selection of services exhibited at this month's PMA show.
According to PMA, over one-third of Americans (38 percent) bought customized photo merchandise last year. In 2008, the market for photo merchandise is estimated to gross over $1 billion, according to research by PMA.
Another market research firm InfoTrends, however, predicts that photo merchandise will not develop at nearly as fast a rate as PMA forecasts, predicting that customized photo gifts will gross $800 million at a little later in 2010. Regardless, market analysts generally see photo merchandise on the rise.
Consumers can expect more custom photo services to come, along with more competition between the manufacturers who offer those services.
PMA recommends that marketers should strategize depending on target customer groups. For instance, DSLR users tend to value quality while seasonal consumers tend to value price, according to PMA.
"Servicing the custom market, by definition, means configuring the appropriate strategy for the appropriate customers in your market," said Delis.