Cameras
PMA: Order Size Affects Printing
Read about consumer printing habits. According to research firm PMA, people tend to print more frequently at home over retailers.
*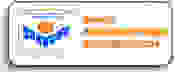 April 4, 2007 *– Order size was a factor in how consumers printed their photos and how often they did, according to a survey released earlier this week by market research firm Photo Marketing Association. When ordering photo prints online, consumers tended to make more prints at one time but less frequently. Those with at-home printers tended to print as many as 20 times a year but printed less number of images each time.
In a survey of 5,985 U.S. families last year, print consumers reported ordering an average of 30 photos when ordering online. These consumers placed orders about five or six times a year. 
Interestingly enough, photo printer owners make prints an average of 20 times a year, more often than consumers who don't own photo printers. However, they make less prints, averaging six to nine prints each time.