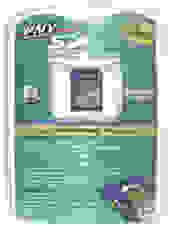 *December 6, 2006* – PNY Technologies Inc. announced yesterday its highest capacity Secure Digital Flash card, the 4GB class 4 SDHC.  The PNY card retails for $119.99 and is now available. 
"As manufacturers continue to introduce host devices with requirements to capture more data at higher speeds, early adopters will be able to take advantage of next-generation features with PNY's 4GB SDHC cards," said PNY Technologies senior marketing manager Dean Delserro in a PNY press release yesterday.
Although flash card manufacturers are now releasing SDHC cards at 8GB storage capacity or 4GB with faster processing rates, the PNY cards offers its lower price under its brand-name competitors. The SanDisk 4GB SDHC retails for $199.99 and has a slower data transfer rate with a Class 2 standing.  ATP announced their 4GB with the higher class standing at class 6 for $149.99.