Cameras
Preclick to Offer Instant Photo Messaging
Preclick IPM will allow users to send picture IMs without emailing.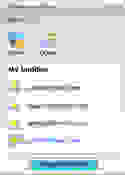 February 5, 2007 – Software developer Preclick will be releasing an instant photo messaging program in the spring, stated a Jan. 30 company press release. Acting much like IMs, PreclickIPM is a dedicated instant photo messaging program that allows users to directly send pictures to others' computer desktops to avoid emailing photos.
Preclick IPM is an alternative to emailing photos that eliminates time-consuming browsing and heavy file loads, according to the website. Preclick allows users to send up to 12 photos through a buddy list in fewer steps, according to an online demo by Preclick CEO Brian Smiga. The sender can preview the instant photo message and add a text message.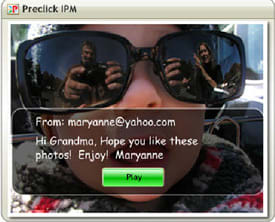 "PreclickIPM turns PCs into networked picture frames," states the website. Once the photos are sent, the recipient has options to order prints, reply, share, add to screensaver, loop, or create another IPM.
Users can sign up for Preclick IPM at http://www.preclick.com/demo/ by registering an email.