Cameras
Preclick Updates Wal-Mart Digital Photo Manager v.1.3
Preclick Updates Wal-Mart Digital Photo Manager v.1.3

March 27, 2007 – Photo software developer Preclick Corp. last week launched the latest version of their desktop manager Wal-Mart Digital Photo Manager version 1.3, allowing users to send their photos to Wal-Mart retail stores for print pick up. The free software also includes PhotoMovieMaker version 1.1 for customized photo slideshows and is currently available for download.
"By providing the Preclick-powered Photo Manager to consumers, Wal-Mart turns any home or business PC into a photo kiosk," stated a March 20 company press release.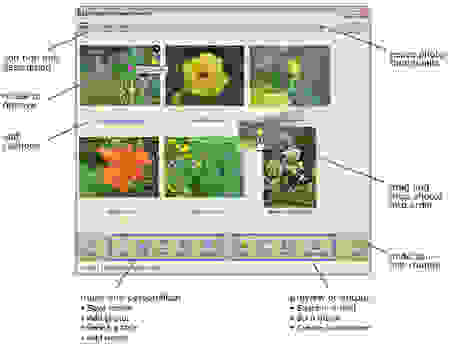 Preclick , who partners with Hewlett-Packard, SanDisk, and DotPhoto, now offers Wal-Mart Digital Photo Manager. Users can create Web photo galleries and utilize basic editing functions such as red-eye correction, cropping, and image rotation. Users can order prints for Wal-Mart retail pickup or order other photo merchandise items such as mouse-pads, greeting cards, and apparel that are shipped.
The Wal-Mart Digital Photo Manager also includes PhotoMovieMaker 1.1 to create image slideshows of up to 250 photos, according to the Preclick website. Users can drop and drag their JPEG photos by sets of 20 and add captions and music from a pre-selected database of 1 million songs. MP3 files choices range from Johnny Cash songs to the 'Itsy Bitsy Spider.' From there, users can view them as PC screen-savers or burn the slideshow onto CDs or DVDs for under $20 each.
If consumers turned 1 percent of their photos that were normally reserved for hard drives and instead printed them, that 1 percent would be worth $950 million to the imaging industry, said Preclick CEO Brian Smiga in the release.
For more information and to download the software, visit www.preclick.com/products.