Cameras
ReaSoft Upgrades Batch Converter Software
Software maker ReaSoft Development last week announced ReaConverter 5.0, a major update to their batch imaging conversion program. Users can covert and edit high resolution images of 340 file types including photos and other graphic formats with a newly
June 25, 2007 – Software maker ReaSoft Development last week announced ReaConverter 5.0, a major update to its batch imaging conversion program. The update includes faster processing time, point-and-click editing and conversions, and a Scheduler function.
ReaConverter 5.0 is geared for simplifying the editing process for creative professionals by speeding up file conversion and batch editing, according to a company press release last week. Users can convert RAW, DNG, GIF, TIFF, JPEG, and PDF files, among others. With the available batch editing functions, users can also crop, rotate, reverse images into a mirror effect, or add watermarks to multiple images. ReaConverter 5.0 is compatible with third-party Photoshop plug-ins, allowing users to apply effects in batches.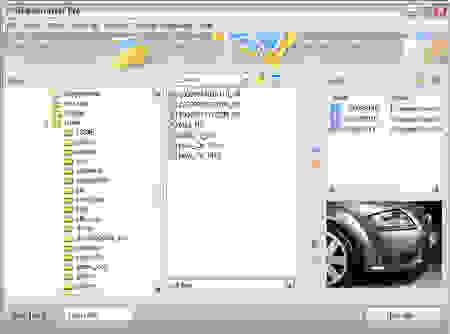 Upgrades to ReaCoverter version 5.0 include faster processing time and point-and-click conversions and editing, according to the release. The Scheduler feature can convert images at a specific time. Once converted, users can review their images through a Windows Explorer browser.
The Windows-based application is compatible with Windows 98 and higher, including Windows Vista. ReaConverter 5.0 Lite retails for $24.95. The Standard version is priced at $49.95, and the Pro edition is $99. A free 15-day trial is available for download at reaconverter.com.