Cameras
Ricoh Announces Rugged Cameras, K-Mount Teleconverter
Mythical AF teleconverter finally exits the realm of vaporware; Ricoh takes over branding of Pentax compacts.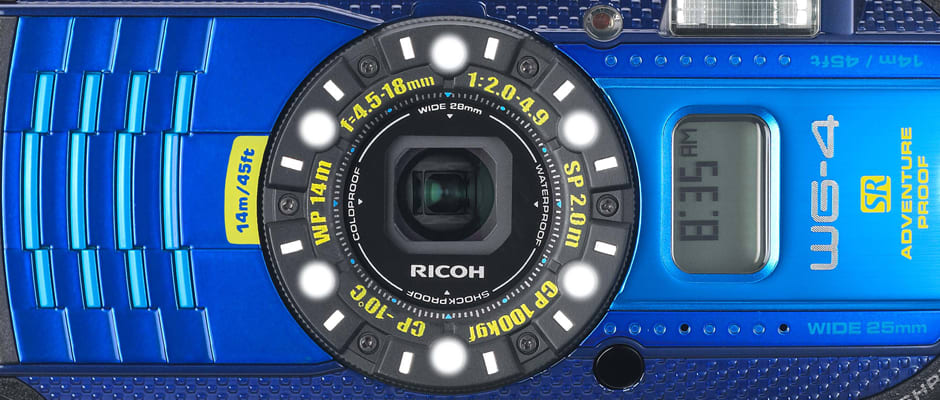 Credit:
In anticipation of next week's CP+ photo expo, Ricoh announced four new products that'll hit the market soon. Three of them are updates to the existing line of rugged point-and-shoots and the fourth is a long-desired K-mount teleconverter.
The HD Pentax DA AF 1.4X AW teleconverter is a long-overdue option for the K-mount lens family. The only thing in the system that came close to this teleconverter was the scarce SMC Pentax-F 1.7x AF adapter. This HD DA AW teleconverter tells us three things immediately—the elements are HD-coated, it's designed for digital (APS-C), and it's weather resistant.
Unlike the old SMC Pentax-F AF adapter, screw-driven and SDM/DC autofocus lenses will continue to work with the adapter attached, passing through the adapter to communicate with the camera. Full-frame holdouts will note that the DA designation means that there's a chance this adapter doesn't support a 35mm image circle, a bit of a disappointment if you were praying for an FF DSLR from Ricoh this year. The new 1.4x teleconverter will be available for $599.99 at retail.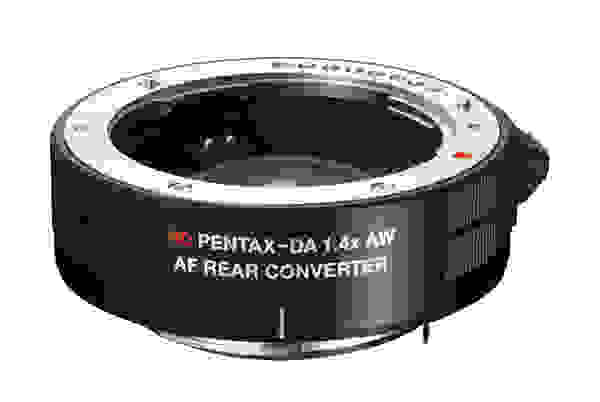 Ricoh has finally made its naming conventions crystal-clear—point-and-shoots will be Ricoh branded, and interchangable lens cameras, lenses, and sport optics will still be Pentax. Following that logic, the three rugged cameras Ricoh's bringing to CP+ are in fact Ricoh-branded, even though the "WG-" model prefix and design are clearly from the Pentax side of the family.
Making their debut at the show will be the WG-20, WG-4, and WG-4 GPS—all members of the aforementioned Ricoh WG line. Coldproof down to 14F, shockproof up to 6.6 feet, and able to withstand 220 foot-pounds of crush force, these cameras are certainly making the case for their "ruggedized" marketing.
On the inside, these three cameras have different features to offer different customers. The stars of the show are the WG-4 and WG-4 GPS: Both have a 16 megapixel 1/2.3" CMOS sensor, f/2-4.9 4x optical zoom (25-100mm equivalent), and 3 inch 460k LCD. Both cameras enjoy the range of advanced shooting modes available to Ricoh point and shoots like HDR mode, slow-motion video mode, and Digital microscope mode (which allows closeups of 2 centimeters away).
Though (as the name suggests) the WG-4 GPS is the only model with GPS functionality, grabbing the WG-4 give you roughly the same camera for $50 less. The WG-4 GPS will launch in blue and black variants in March 2014 for $379.95, and the WG-4 will also be available at the same time in silver or lime for $329.99.
Last up is the WG-20: though its selling point is its ruggedization, the entry-level Ricoh camera does have something to offer for a smaller pricetag. Built around an f/3.5-5.5 5x optical zoom lens (28-140mm equivalent) stacked in front of a 14 megapixel 1/2.3" CCD sensor, the WG-20 may not win any awards by spec list alone, but the whole package is interesting.
This camera doesn't sport the exact same bells and whistles as its bigger brothers, but the only potential issue we see is the somewhat low-res 230k dot 2.7 inch LCD on the back. This point-and-shoot will also be available in March 2014, offered in white or red variants for $199.95
In its press release, Ricoh also noted that four reference products will be on display at their booth at CP+. Most prominent among the display items is a Pentax-branded medium-format camera—the 645D 2014. Unlike its predecessor, it sports a super high resolution CMOS processor and a tilting rear LCD.
Though Ricoh intends for this product to be released sometime in Spring 2014, no availability or pricing has been set, however, it may not be as expensive as the Hasselblad or Phase One offerings if history is any indication.
Alongside the medium format camera will also be a Q-mount lens—what Ricoh is calling a Telephoto Macro lens. Reported to be a unifocal lens for Q mount cameras, no details surrounding pricing or availability have been set.