August 24, 2006 – Ricoh Co. Ltd introduced the Caplio R5, an update to the Caplio R4. The 7-megapixel, wide zoom camera will be available only in Asia and Europe.
"With its roots based in the solid features of its predecessor, the Caplio R5 has been designed to give even more fun and easy photography," stated today's Ricoh press release.
The 7.24-megapixel Caplio R5 camera boosts a greater megapixel count over the 6.04-megapixel R4, released in March. In addition, the R5 has an improved 2.5-inch LCD screen, composed of 230,000 pixels, up from the R4's equally-sized 115,000 pixel display.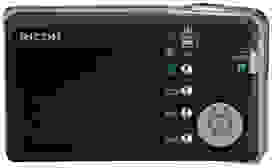 The Caplio R5 does carry the same wide 7.1x optical zoom lens, measuring 28-200mm. The new camera borrows Ricoh's CCD shift vibration reduction technology from the R4, but now has an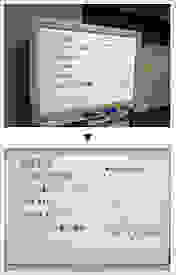 improved Smooth Imaging II image processing engine. The R5 also has an expanded ISO range from 64-1600 over the R4's 64-800 ISO. The R5's battery life has been increased as well, purportedly achieving 380 shots per charge.
The camera comes with Ricoh's skew correction function which corrects objects at oblique angles, changing trapezoidal compositions into rectangular compositions. The skew correction feature is particularly usual for reading signs and boards post-capture.
The R5 has 8 scene modes, including a personalized setting function to save 2 custom modes. The camera's macro mode can focus at 1cm away from a subject, according to the release. The R5 has a start-up time of 1.2 seconds, stated the release.
Although the camera will be released to Japan, the UK, and Ireland, the Ricoh Caplio R5 will not be available to U.S. markets, according to a Ricoh spokesperson.