*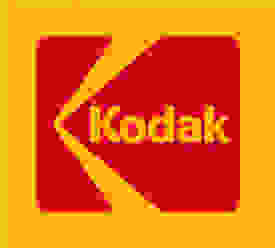 January 26, 2005 *– Eastman Kodak Company reported its fourth quarter earnings today, which totaled $3.765 billion, an increase of 3 percent from the same period in the 2003 fiscal year. The company's digital revenue rose 40 percent in the quarter, which makes up for the 16 percent it lost in traditional film sales. Kodak is focusing on its digital campaign to lead sales in the future.
"Kodak delivered in 2004," said Daniel A. Carp, CEO and Chairman at Kodak. "Our digital sales this year will exceed our traditional sales for the first time, and our digital profit growth will exceed the decline in profit associated with our traditional business."
The EasyShare series of digital cameras has become a hot item, as the company experienced a 49 percent increase in digital camera sales. With the sale of these cameras comes an equal need to print the pictures. Kodak saw an increase of 48 percent in sales of the Kodak Picture Maker kiosks.
Kodak's Digital & Film Imaging department, which includes the traditional film segment, brought in a total of $2.55 billion in the fourth quarter. For the entire 2004 fiscal year, Kodak reported $13.517 billion in sales, up 5 percent from the $12.893 billion it made in 2003.
In the past year, Kodak has been cutting jobs to create a more efficient workflow. The restructuring is costing Kodak big bucks, but the company seems to be compensating for it with its successful digital imaging sales.