Cameras
Sample Gallery: Panasonic Lumix LF1
Panasonic stands by its small sensor, for better and worse.

Credit:
What do you get when you bolt a 7.1x zoom lens onto the Panasonic LX7's sensor, tack on an electronic viewfinder of questionable size, throw in WiFi and NFC connectivity, and somehow shrink the overall package without sacrificing build quality? You get the Panasonic Lumix LF1 (MSRP $499.99).
While other manufacturers are pushing ahead with 1-inch and APS-C sized sensors in compact cameras, Panasonic is sticking to its 1/1.7-inch guns and hoping that the LF1's pocket-friendly dimensions and impressive zoom reach will help it carve out its own niche in a rapidly tightening point-and-shoot market. As always, though, clever design and useful features don't mean much if image quality isn't up to par. So how does the LF1 fare?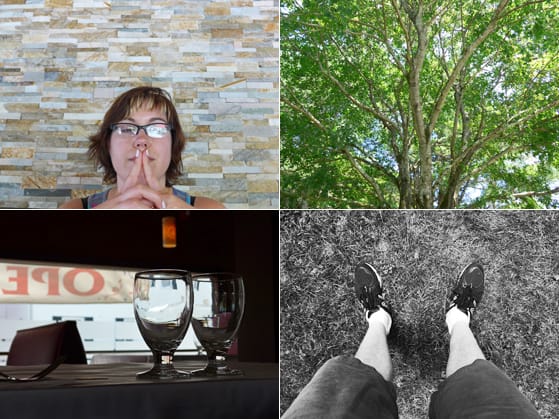 In the week we've spent shooting with our review copy, we've found it to be a competent if not exceptional performer. The LF1's 28-200mm (equivalent) zoom range is certainly very useful, but the long end of the range is quite a bit softer than the wide end, and all focal lengths display serious aberrations at the corners. These show up as ghostly glowing fringes on brightly colored objects—a problem complicated by the camera's slight tendency toward overexposure.
That said, the sensor is capable of some very detailed output when the lens is up to the task. The center portions of our test shots are very sharp even when shooting wide open (f/2 at full wide angle), and at the lower ISO settings you can get some very crisp, clean-looking shots. Higher sensitivities show plenty of noise, but that's not uncommon from a sensor like the LF1's. The camera's creative filters are fun to use, and color reproduction in the default color mode looks pleasing to our eyes.
We should have the LF1 in the lab very soon, so be sure to check out our upcoming full review for detailed test results.
In the meantime, click here to view 25 real-world snaps from the Lumix LF1.