July 29, 2010 – Samsung unveiled the ST80, an addition to the company's Wi-Fi enabled digital camera lineup. The 14.2-megapixel point-and-shoot camera also includes a 3-inch LCD touchscreen, 720/30p video recording, and DNLA connectivity.
The biggest selling point for the ST80 is surely its Wi-Fi connectivity, which allows users to upload photos and videos to Facebook, YouTube, Picasa, or Photo Bucket. That's a luxury found on surprisingly few cameras or camcorders, which typically require you to transfer photos and videos to your computer before uploading them to the internet. You can also use the Wi-Fi connection to email photos either to yourself or to a friend. Samsung has stated that the ST80 will come with a Boingo account, for access to Boingo wireless hotspots, but it's unclear whether there are additional fees associated with the account.
In conjunction with the Wi-Fi capabilities, the ST80 will offer DNLA functionality through Samsung's Allshare technology. This allows you to transmit photos and videos to other DNLA-compliant devices, such as HDTVs.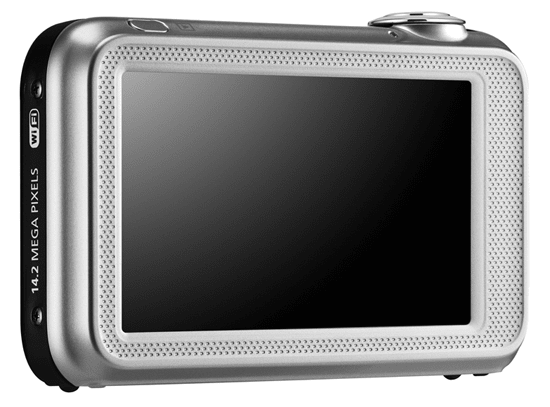 In addition to the ST80's Wi-Fi and DNLA connectivity, the camera offers some specs that will allure more traditional point-and-shoot users. The 3-inch touchscreen LCD makes for clear live view and playback. The company has not yet released full optical specs, but the sensor resolution is stated to be 14.2 megapixels and the lens offers a 3x optical zoom. The camera records 720/30p MPEG-4 video.
The ST80 is slated for release in September of 2010 with an estimated MSRP of $249.99.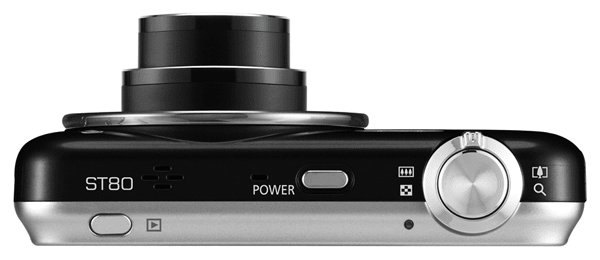 *
**SAMSUNG INTRODUCES THE Wi-Fi ENABLED ST80 DIGITAL CAMERA **

Sharing Images and Video is Simplified for Today's Well-Connected Consumer
Ridgefield Park, NJ (July 28, 2010) – Samsung Electronics Co., Ltd., a global leader in digital media and digital convergence technologies, today unveiled the ST80, a 14.2 mega-pixel point-and-shoot camera that joins Samsung's growing line of Wi-Fi enabled digital cameras. With wireless technologies such as Wi-Fi and Samsung's AllShare™ (DNLA) connectivity, the ST80 makes it easy to share images on the move and keep friends and family updated from anywhere at any time.
"We want to let people share their favorite pictures quickly while they're on the move, and the ST80 does just that," said Sangjin Park, President of the Digital Imaging Business, Samsung Electronics. "Connectivity is everywhere, and at Samsung we are committed to bringing these wireless capabilities to the digital imaging world by developing innovative cameras that satisfy the distinct needs of our consumers. The innovative and stylish design of the ST80 is also a testament to the strong vision of Samsung's design engineers. It's the perfect digital imaging solution for today's well-connected consumer.'
*To read the full press release, please visit the official Samsung website. *