Samsung has announced two new cheap point & shoot cameras: the $120 PL20 and the $100 ES80. Both cameras boast a 5x optical zoom lens and are available in four colors.
The PL20 shoots 14 megapixel images with a 1/2.33-inch CCD sensor through a 5x zoom lens that has a 27mm wide angle settings. This lens goes out to a maximum zoom length of 270mm. It can also capture 720p high definition video.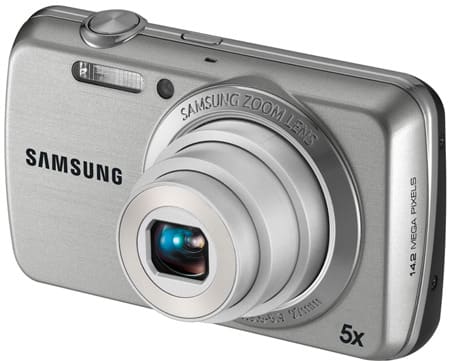 The ES80 shoot 12 megapixel images, and has a slightley smaller (1/2.3-inch) CCD image sensor. It has the same zoom range as the PL20, though, going from a 27mm wide angle to a 270mm zoom focal length. It does not capture high def video, though, and offers Samsung's Perfect Portrait system, which combines smile and blink detection for better portraits.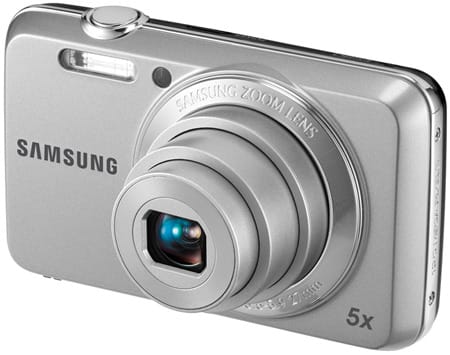 Both cameras include rechargeable batteries that can be charged within the camera, The PL20 will have a list price of $199.99 and will be available in March, while the ES80 will be priced at $99.99. Both will be available in a choice of colors: silver, tomato red, pink and black.