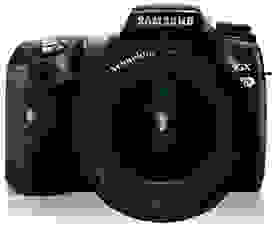 September 21, 2006 – Today, Samsung announced its new consumer DSLR, the GX-10. The 10.2-megapixel weather-proof camera comes with optical picture stabilization and a dust-removal system.
Along with the launch of five new lenses, Samsung announced the GX-10, calling it the "first DSLR from the company to be positioned firmly towards the discerning enthusiast photographer," according to today's press release.
The new 10 megapixel GX-10 totes a higher megapixel count over the current Samsung DSLR models, the 6 megapixel GX-1S and GX-1L cameras. The GX-10 has the same 2.5-inch, 210,000 pixel TFT LCD as the previous models. 
The Samsung GX-10 has an 11-point AF system, 3fps continuous shooting, and top sensitivity of ISO 1600, falling short of the 3200 ISO of the GX-1S and GX-1L models.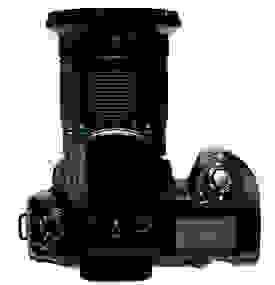 The GX-10, however, adds a weather-resistant body to the new design, featuring anti-dust seals, according to the release. The camera also has a dust removal system comprised of a vibrating CCD sensor and Optical Picture Stabilization (OPS) to reduce camera shake from the shifting CCD.
The GX-10 enters a competitive market of DSLRs with the increasingly popular dust removal systems of Olympus EVOLT cameras, Canon's Digital Rebel XTi, and more recently, the Pentax K10D launched just last week.
With ambitions to be the third top digital camera manufacturer by 2010, according to Samsung announcements made this year, Samsung's new DSLR will have to produce image quality that parallels some of Canon, Nikon and Sony's best efforts. 
Samsung has not released pricing or availability of the GX-10 DSLR.