Cameras
Samsung Tries To Make WiFi Worthwhile with EX2F High-End Compact
Samsung has announced the EX2F high-end compact with an f/1.4 lens and in-camera WiFi.
Samsung announced the EX2F high-end compact camera this morning, the most advanced camera yet to feature built-in wireless connectivity.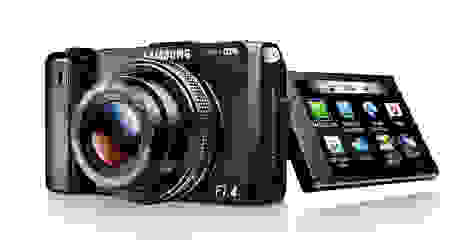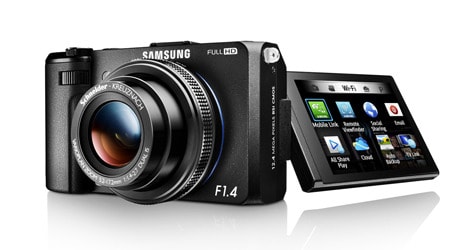 The EX2F comes with some major optical improvements over its predecessor, the TL500 (or EX1 outside of North America). Samsung opened up the aperture to f/1.4-2.7 and switched to a 12-megapixel, 1/1.7-inch backside-illuminated CMOS sensor. That's the brightest lens we've seen on a compact so far, though the new Sony RX100 compact still has a much larger sensor, which is the most important factor in a camera's image size. The EX2F's lens still starts at 24mm, but zooms a little bit further this time, out to 3.3x.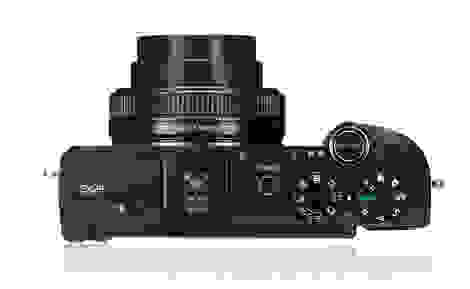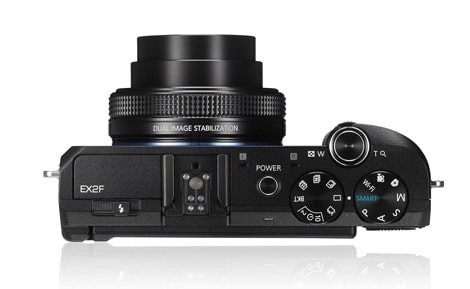 The camera industry (or at least a few of its big players) have been pushing wireless cameras this year, basically trying to catch up with smartphones for convenient photo sharing. We haven't seen any good in-camera WiFi yet, but Samsung has come the closest so far. Hopefully they've improved it further in the EX2F, but we're skeptical that WiFi is convenient enough to ever be a must-have feature.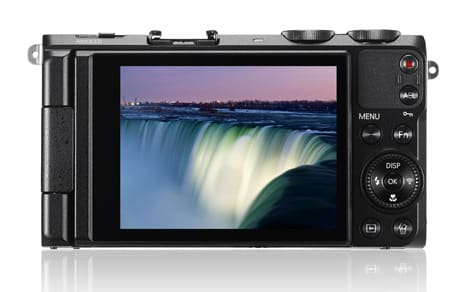 Otherwise, the EX2F looks a lot like the two-year-old TL500 (a solid camera), with a few physical tweaks. The body is a bit chunky by high-end compact standards, but the 3-inch, articulating AMOLED display should be beautiful in person. It hits pretty much all of the obvious marks that enthusiasts demand, including full manual exposure control, RAW capture, 1080/30p HD video, two jog dials, and a hot shoe, among others. The oddball feature is the dedicated drive-mode dial on the top, where most other cameras would probably opt for an exposure comp or ISO dial.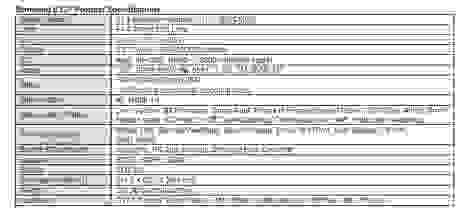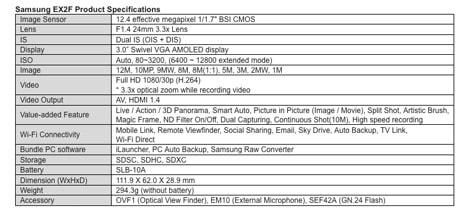 The EX2F should be out in August for about $550. See Samsung's official press release below for more details.
Official Press Release
Samsung combines super-bright photography with easy sharing in the new SMART CAMERA EX2F
The new model boasts the world's brightest compact camera lens with F1.4 aperture
SEOUL, Korea – July 3, 2012 – Samsung Electronics Co., Ltd, a global leader in digital media and digital convergence technologies, has announced the launch of the EX2F, the latest model in its growing range of Wi-Fi-enabled SMART CAMERAs. Following the success of the EX1 with F1.8 lens, the new model is engineered to deliver super-bright photography thanks to its F1.4 lens, the brightest in any compact camera. The high image and video quality of the EX2F also comes with the advantage of being able to store and share images remotely using Wi-Fi functionality. Encompassing Full Manual Control in a strong but lightweight body, the EX2F is ideal for DSLR-owners looking for more portable equipment to capture images spontaneously and subtly, and for photographers looking for a step-up in quality from their point-and-shoot whilst retaining ease-of-use and portability.
The EX2F combines a number of features to deliver incredible picture quality in all conditions. With the segment-leading advanced F1.4 24mm Lens, the wide range of aperture steps delivers clear images and video even in very low light conditions. These are easily controlled using the professional front wheel key and Dual Dials, which enable switching between parameters and modes quickly for greater manual control. The low-light capabilities of the EX2F are also added to by the 1/1.7" 12 Megapixel BSI CMOS sensor, which delivers clear, blur-free images - even when shooting objects in low-light situations.
Fusing quality with creativity, 1080/30p Full HD Movie Recording with stereo sound allows users to capture video in high enough quality to enjoy on a Full HD TV. The EX2F also allows still 12 Megapixel photos and video to be captured simultaneously using the Dual Capture feature, so that any scene can be shot as both photo and video.
The world's brightest compact camera lens
The EX2F's F1.4 24mm wide-angle lens is approximately four times as bright as a F2.8 camera lens. A further development is that the lens unit now consists of eleven elements in nine groups, with four aspherical lenses and two high refractive lenses. Combined, these provide a 20% increase in the amount of light on the sensor, a 20% increase in image quality and a 10% increase in zoom ratio.
The lens on the EX2F also incorporates a Neutral Density (ND) filter, giving the user greater control over exposure time in different conditions and making photos appear more neutral in situations of over-exposure. It also allows for shooting at a very shallow depth of field, so users can isolate their subjects from backgrounds to create stunning portraits. To make bright images clearer, the EX2F also includes Dual IS (OIS and DIS) to minimize the effect of shaking – particularly useful in low-light situations.
Complete control
Housed in a sleek yet durable high-intensity magnesium body, more commonly found on DSLR models, the EX2F combines high-end image quality with convenience and speed. For those accustomed to the level of creative control on DSLRs, the EX2F allows for shooting in RAW mode for professional standard pictures.
The EX2F also encompasses Full Manual Control as well as Aperture and Shutter Priority modes. The Dual Dial and front wheel keys also allow users to quickly and easily adjust exposure for effortless pro-style control. This is all combined into a body that is compact and light, making it possible to carry the camera anywhere for spontaneous shots without the complication and intrusiveness of a weighty DSLR.
Bright and intuitive display
The 3.0" Swivel AMOLED display is perfect for lining up great shots and viewing them under any light conditions – and does so whilst consuming little battery power. The screen responds swiftly and displays images in high contrast, while the swivel display allows picture-taking from low and high angles – even self-portraits. The screen also incorporates Samsung's Smart Panel user interface, which integrates all parameters into one display for easy control over the end result.
Shooting and sharing from anywhere
The EX2F is the latest in Samsung's SMART CAMERA range of Wi-Fi-enabled cameras, which take the combination of high-quality imaging paired with connectivity to a new level. Wi-Fi connectivity enables the secure storage of images through Auto Backup to a PC or saving to the Cloud. In addition, sharing to social networking sites such as Facebook or Picasa is easy – or pictures can be sent via email.
The EX2F's Mobile Link opens doors for connectivity with smartphones, without even having to resize images or video. Users can also access the Remote Viewfinder to use their smartphone's screen to frame shots from a variety of angles. Through the SMART LINK button, all these functions can be accessed with one touch for simplified sharing and storage.
"We created the EX2F to show that taking great pictures doesn't have to involve carrying a heavy and bulky DSLR wherever you go. Because the best shots often arise when you least expect them, the EX2F delivers manual control and stunningly bright image quality in a body that is small and light enough to carry around every day. It's the perfect compact on-the-road companion for the DLSR user who expects the best image quality with full creative control." said Mr. Myoung Sup Han, Senior Vice President and Head of the Digital Imaging Business, Samsung Electronics. "The inclusion of Samsung's pioneering Wi-Fi technology also means that you can share those images straight from the camera, giving you the freedom to shoot and share

wherever the journey takes you."
**About Samsung Electronics Co., Ltd.**
_Samsung Electronics Co., Ltd. is a global leader in semiconductor, telecommunication, digital media and digital convergence technologies with 2011 consolidated sales of US$143.1 billion. Employing approximately 206,000 people in 197 offices across 72 countries, the company operates two separate organizations to coordinate its nine independent business units: Digital Media & Communications, comprising Visual Display, Mobile Communications, Telecommunication Systems, Digital Appliances, IT Solutions, and Digital Imaging; and Device Solutions, consisting of Memory, System LSI and LED. Recognized for its industry-leading performance across a range of economic, environmental and social criteria, Samsung Electronics was named the world's most sustainable technology company in the 2011 Dow Jones Sustainability Index. For more information, please visit www.samsung.com.
{:{PhotoGallery article.attachments}:}