Cameras
Samsung Announces New Zoom Lens Smartphone
With point-and-shoot specs and a smartphone in tow, the K Zoom takes aim at the low end camera market.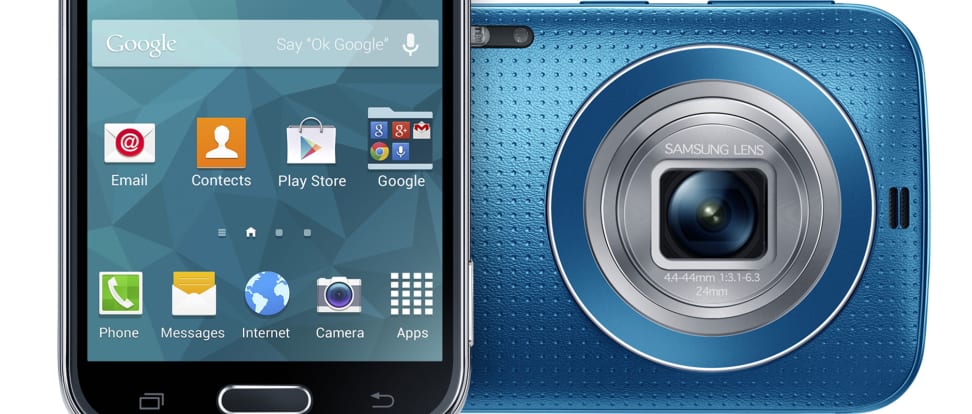 Credit:
News
Samsung renewed its commitment to packing an optical zoom lens inside a smartphone, unveiling a followup device to its previous souped up cameraphone. The Galaxy K Zoom brings newer hardware and a 4.8-inch screen to Samsung's lineup, adopting the look of the recently-released Galaxy S5.
Sporting better camera guts and a far nicer optics than most of its smartphone brethren, the K Zoom hosts a 20.7-megapixel, 1/2.3" CMOS sensor. To grab shots from far away, a 24-240mm (35mm equivalent) f/3.1-6.3 lens grants the K zoom a 10x zoom ratio—much like that of the Galaxy S4 Zoom.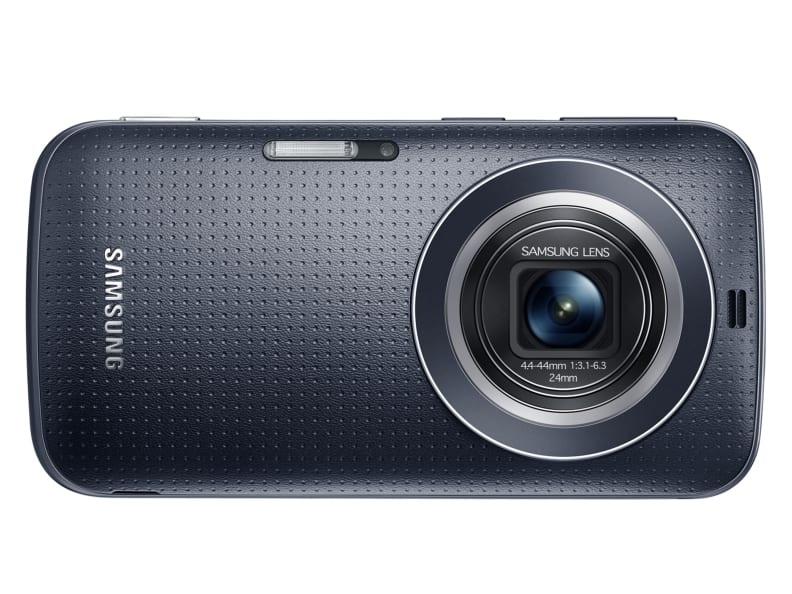 Additionally, the camera interface is reportedly much more laden with features and options like "manual" control and Pro Suggest: a feature that suggests scene modes based upon your lighting situation. Selfie fanatics undoubtedly make liberal use of the "Selfie Alarm" to automatically frame their own self-shots for social media without looking at the K Zoom's screen. To cap it all off, Samsung also gave the Z Zoom a physical shutter release button.
Camera aside, the smartphone itself brings Samsung's suite of apps and Android enhancements in its re-skin of the venerated mobile operating system. Though specs are a bit sparse for some, a hexacore processor (2 cores 1.7 GHz, four cores 1.3GHz), 2GB of RAM, and Android 4.4 KitKat all add up to what sounds like a competitive mobile phone.
Pricing hasn't been set as of publication, but a global release has been announced for May 2014. Unfortunately, the K Zoom will not be available in the US at that time, but only time will tell if it or a device like it will bow stateside.