Cameras
Samsung debuts WiFi-enabled WB850F and WB150F compact superzooms
21x and 18x WiFi-enabled carry-anywhere cameras top Samsung's compact lineup for 2012.
Samsung announced two new WiFi-equipped compact superzooms at CES today, including one that sets (for now) the record for the longest zoom range in a compact camera.
The WB850F tops the Samsung compact lineup for 2012. The centerpiece is an f/2.8-5.9 Schneider-Kreuznach lens with a massive, class-leading (for now) 21x zoom range. It's built around a 16 megapixel BSI CMOS sensor, which enables 1080p HD video, usually improves low-light quality, and should add some pep to burst modes and overall shot-to-shot times.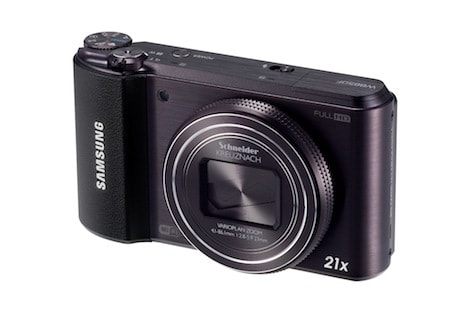 The WB850F replaces last year's WB750, which earned a decent score in our full review, but not an outstanding one. The WB850F adds a 3-inch AMOLED screen and GPS capability, but otherwise they seem very similar, based on the limited spec sheet we've seen. It'll be available in black this April for $379.
Wanna-be long-zoomers on a stricter budget can look to the WB150F. Its sensor is a ho-hum 14-megapixel CCD, so it'll be slower than its big brother. But the 18x zoom range is still enormous, and it'll hit shelves for a much more affordable $229 when it debuts at the end of this month.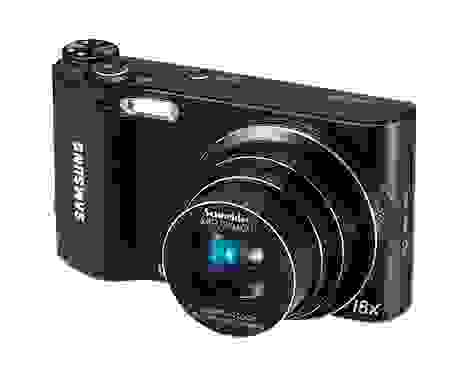 Both models come equipped with built-in SMART WiFi, which Samsung claims is vastly improved over their first-gen implementation. This time around, users will be able to easily sign in at public and password-protected WiFi hotspots, thanks to a proprietary log-in browser. Remote viewfinder with Android phones will be supported (with an iOS version on the way, we're told). Users can enable Microsoft Sky Drive cloud storage and PC Auto Backup, and all the typical sharing features—Facebook, YouTube, Picasa, and email—are included.
For more information, head to "http://www.samsung.com/us/photography/digital-cameras">http://www.samsung.com/us/photography/digital-cameras