April 28, 2005 - When Samsung-Tristar introduced the Digimax Pro815 this week, the emphasis was clearly on the camera's potent optical zoom and massive LCD monitor.Boasting a 3.5 inch LCD, 15x optical zoom lens and 8.0 megapixel imager, the Pro815 attracted significant attention upon its unveiling at the 8th Annual China International Photo and Electronic Imaging, Machinery and Technology Fair in Beijing this past Monday.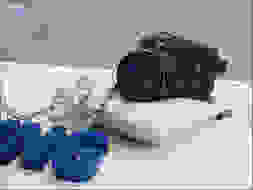 While the Pro815's overall design is formed similarly to an SLR, the wide rear screen completely dominates the body, modernizing the conventional boxy aesthetic. The high-end compact camera appears similar in form and design to the Sony F828 and looks to be vying for top position in the feature-focused segment of the consumer market.
Referred to as the "world's largest" screen in a Samsung-Tristar posting, the oversized display dwarfs the adjacent viewfinder, placed on the far left portion of the body. The Digimax Pro815 has a fixed 28-420mm zoom lens with mechanical zoom, applied focus ring and an additional compensation ring. Samsung-Tristar is also touting the camera's "top LCD" to allow for low angle photography. Developed specifically for the Pro815, Samsung-Tristar formed a 7.4 V special-purpose battery to extend usage. Start-up and shot-to-shot speeds are approximated near one second.
According to one published report, the Digimax Pro815 could be on store shelves around the Pacific Rim sometime this summer.