Cameras
Samsung shows off WiFi DualView DV300F
Samsung hase announced the release of their latest dual-LCD camera, featuring a front-facing screen to aid capturing photos such as self-portraits. The camera will come in a range of colors and be the first DualView camera to feature Wi-Fi connectivity built-in.
Samsung has announced the latest evolution of their DualView point-and-shoot lineup, the DV300F, adding Wi-Fi to go along with a 16-megapixel CCD image sensor and 5x optical zoom.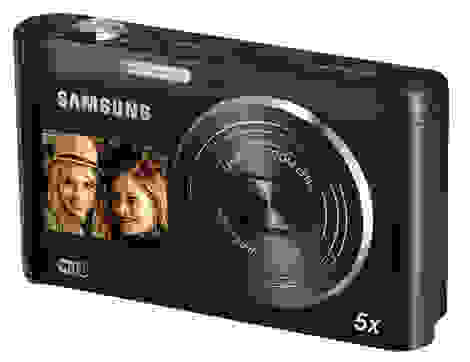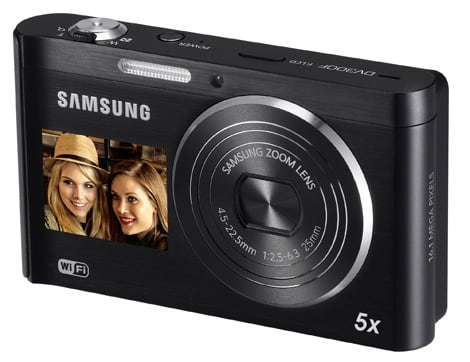 True to DualView form, the DV300F will offer both a 3-inch rear LCD (460k-dot resolution) and a front-facing 1.5-inch TFT-LCD, allowing users to better frame self-portraits.
The Wi-Fi functionality will allow users to quickly upload photos to social media and photo sharing websites, as well as directly to cloud storage using Microsoft SkyDrive and Samsung's new service AllShare Play. The camera will launch with the capability of working with sites like Youtube, Facebook, Picasa, me2day, and others.
Wireless connectivity also allows users to automatically back up photos and files to a computer on a local area network, simply by turning the camera on within its range. Those looking for a direct connection will enjoy the fact that Samsung will employ a standard mini-USB port on the DV300F for charging and file transfer, easing headaches over lost Samsung cables.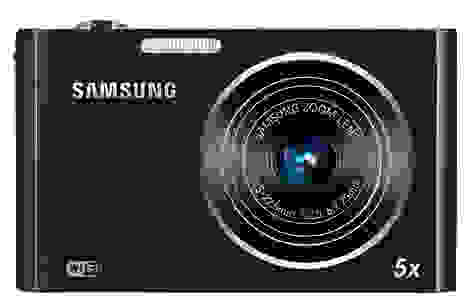 The DV300F will sport a 5x optical wide angle zoom lens, with a focal length range of 4.5-22mm, and a maximum aperture range of f/2.5-6.3 with optical image stabilization included. The camera will feature an ISO range that extends from the equivalent of ISO 80 up to 3200.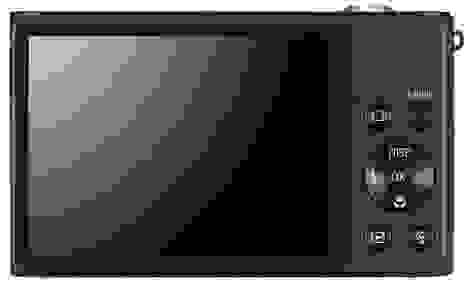 The DV300F will utilize MicroSD/MicroSDHC memory cards, though Samsung will only guarantee the camera to work with MicroSD cards as large as 8GB. The camera will also record video, put at a maximum resolution of 720/30p, though still image capture and some video effects are available as well.
The camera will also be DLNA compatible and integrate with Android 2.2/2.3 and up and iOS 4.3+ devices through Samsung's "remote show" feature, allowing for mobile devices on the same network to access content on the camera and function as a remote viewfinder. Using Wi-Fi on the go will also be aided by a basic Samsung-designed browser that will allow users to better access public wireless hotspots that require authentication, though no outside browsing is enabled.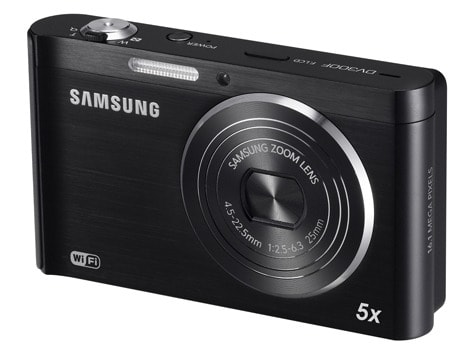 The DV300F will also have updated styling, with a metallic body and sleeker control scheme than previous dual-view models, with additional buttons for easily accessing the wi-fi functionality in the camera. Samsung describes the color as "shimmering," with the camera available in mock black, navy, red, and silver.
The DV300F is expected to ship in February and will be available at an MSRP of $199 at launch. For more on the DV300F, please read Samsung's full press release at their news center here.
{:{PhotoGallery article.attachments}:}