Cameras
Samsung Shrinks Its System With the Pocketable NX Mini
The razor-thin Samsung NX Mini puts the power of interchangeable lenses in your pocket.

Credit:
Samsung broke new ground tonight, unveiling its latest mirrorless camera creation: the NX Mini. The new camera debuts with a new lens mount that sits in front of a 1-inch (13.2mm x 8.8mm) backside-illuminated CMOS image sensor. Perhaps most remarkably, with the 9mm prime kit lens attached, the camera measures just 1.3 inches thick at its chunkiest point.
We got a chance to go hands-on with Samsung's latest creation in New York City earlier today, just prior to the announcement. Overall, the NX Mini feels pretty much as you'd expect: It's a thin camera that replicates the premium point-and-shoot experience with a little more control, a larger sensor, and interchangeable lenses.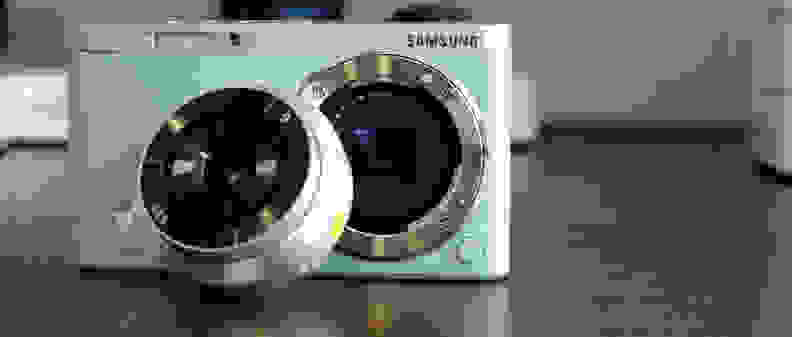 The NX Mini's design is very similar to the recently announced Galaxy Camera 2, with some minor differences. Its magnesium alloy body is capped with an aluminum top plate, and the frame is wrapped in a leatherette that comes in five different colors (including pink) and provides a little extra grip. The result is a lightweight camera that feels well-built, but still fits in your pocket.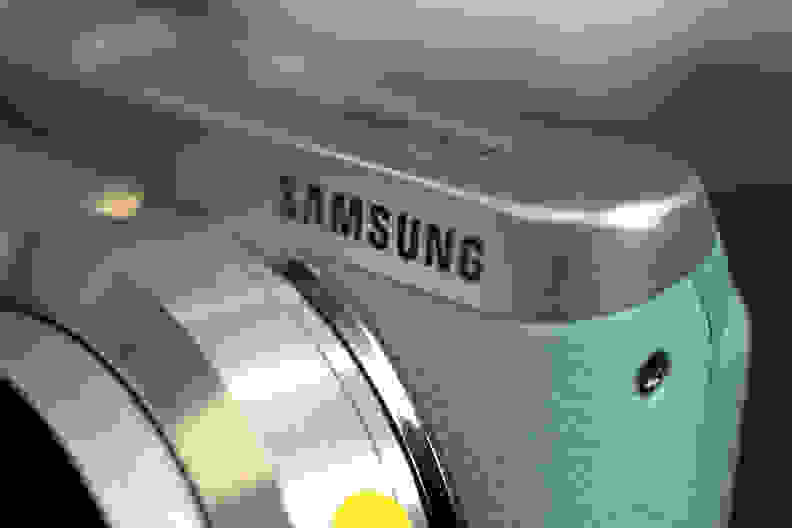 The camera has just a single control dial, with mostly plastic buttons arrayed across the back side. Those controls are complemented by the camera's 3-inch touchscreen LCD, which flips up 180 degrees to face forward for—what else?—easy selfies. Up top, the usual power button and shutter release are right where they belong, joined by a dedicated "Direct Link" button that wakes up the camera's onboard WiFi connection. That lets the NX Mini helpfully send images straight to your smartphone or upload them directly to Dropbox or Flickr.
The camera will launch alongside two NX Mini lenses, a 9mm f/3.5 lens as well as a 9-27mm f/3.5-5.6 zoom lens. Both are quite compact, though the 9mm takes the cake for thinness. Samsung reps also revealed plans for a 17mm f/1.8 NX Mini–compatible lens that should begin shipping in May. Finally, a $149.99 adapter will allow owners of existing Samsung mirrorless lenses to use them on the NX Mini with full aperture control and autofocus.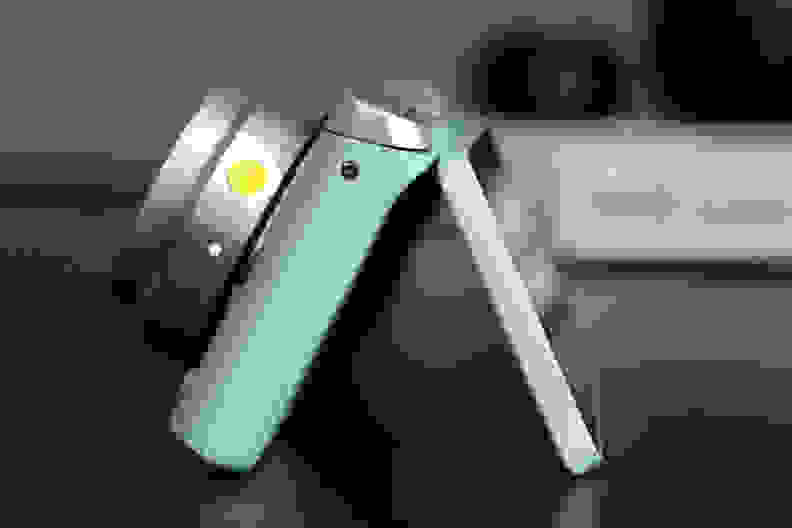 Equipped with the 9mm lens, the NX Mini will be available for an MSRP of $449.99. Alternatively, you can pick up the NX Mini with the 9-27mm zoom lens for $549.99. An exact release date hasn't been nailed down, but Amazon.com has announced it will begin accepting preorders on April 1st. Stay tuned for more information about the NX Mini, as well as our in-depth first impressions from today's hands-on experience with the camera—we'll have them up soon.