Cameras
Samsung's 2014 Point-and-Shoots Launch at CES
Funky colors and smartphone connectivity galore!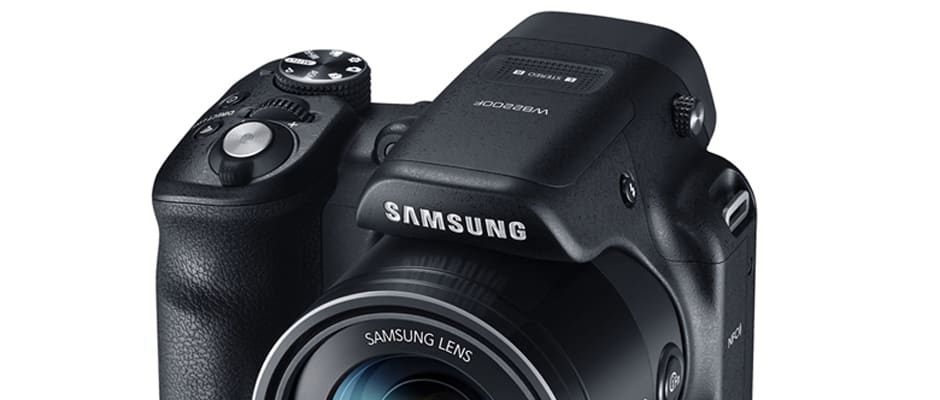 Credit:
Underneath the torrent of news from CES 2014 came word of new Samsung point-and-shoot cameras. Five new models are coming soon from the Korean tech titan, two superzooms and three pocket cameras.
The WB2200F is a superzoom, aka bridge camera, though Samsung calls it a "Super Bridge Long Zoom." It's DSLR-styled, like many others on the market, but this camera takes the design concept to the next level. The WB2200F looks for all the world like a DSLR with a battery grip on the bottom—like the Nikon D4 or Canon 1D X—even going so far as to include a vertical-orientation shutter button.
Samsung's big gun packs a 60x optical zoom and a 16-megapixel CMOS sensor, but also comes with a full suite of smart features including NFC and WiFi. The lens's aperture range is f/2.8-5.9, which is decently quick considering how much zoom you're getting. At the wide end, you can shoot at a 20mm equivalent focal length.
If all of this sounds a little familiar, that's probably because the WB2200F's key specs mirror the Panasonic Lumix FZ70's step for step. From the 20–1200mm zoom, to the aperture range, to the sensor size, it's all the same. The package, though, is quite different.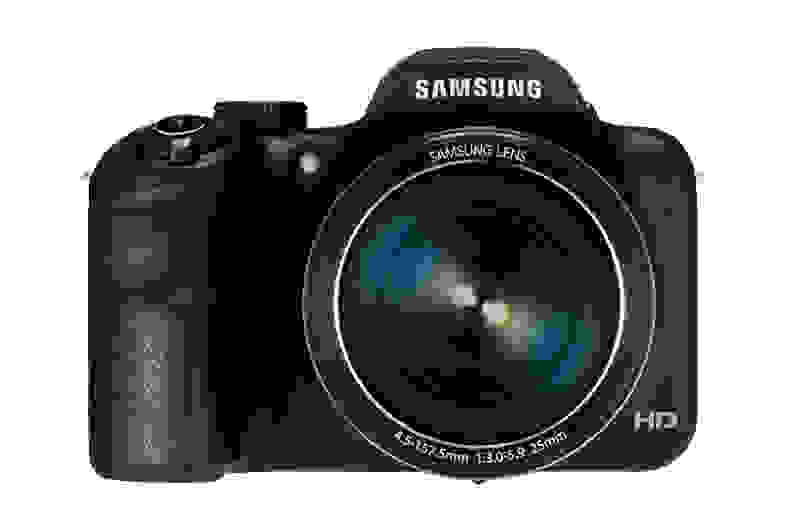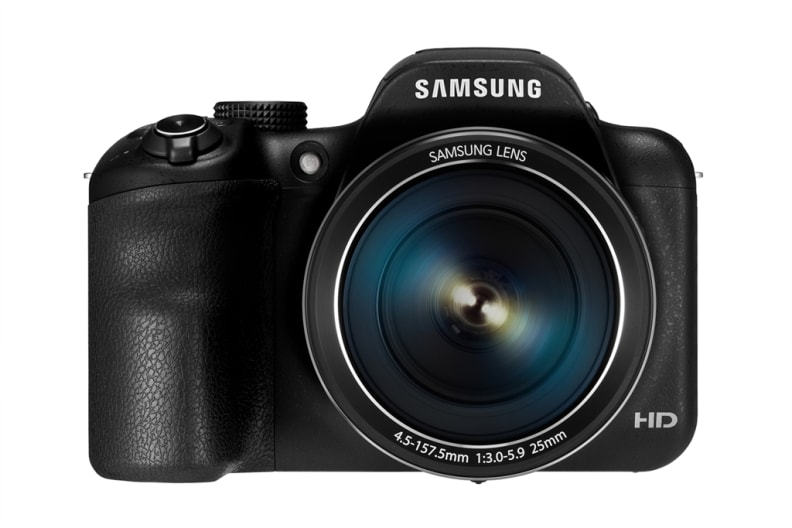 Samsung also announced a smaller superzoom today, the WB1100F. The lesser model has only a 35x optical zoom and a 16.2-megapixel CCD sensor. Again, NFC and WiFi are included.
For those who don't need that much reach, the smaller WB350F features a stylish look that recalls the high-end mirrorless NX300, with metal accents and faux leather trim available in five colors. This 21x travel zoom has a 16-megapixel sensor and that all-important NFC/WiFi combo. Additional smart features include Dual Capture and even a streaming Baby Monitor mode.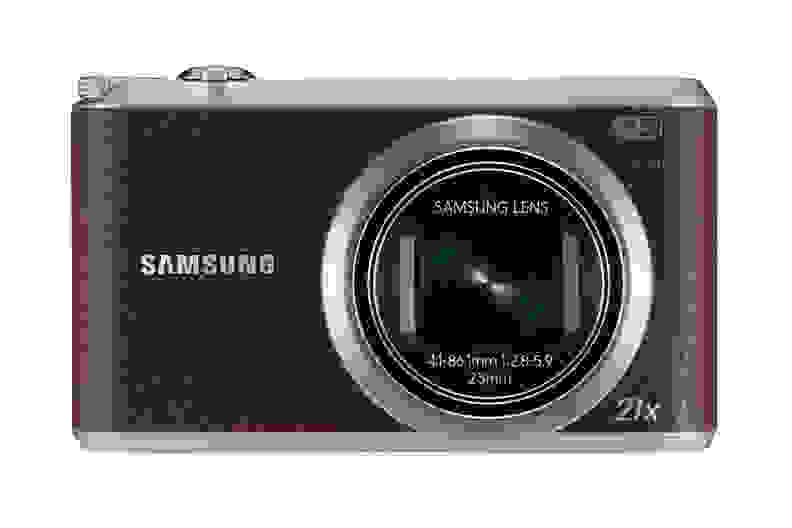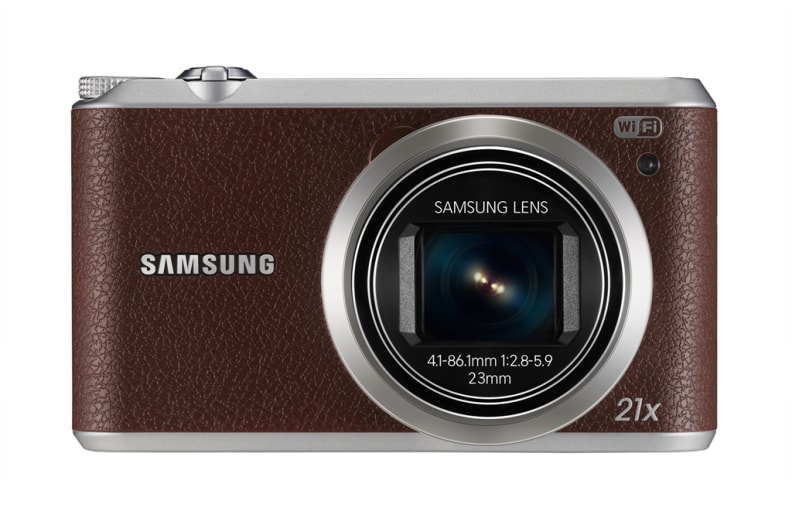 If 12x optical zoom is enough for you, the WB50F might serve. Built around a 16-megapixel CCD sensor, this point-and-shoot has a "Soft Flash" tiltable flash prominently featured in its design.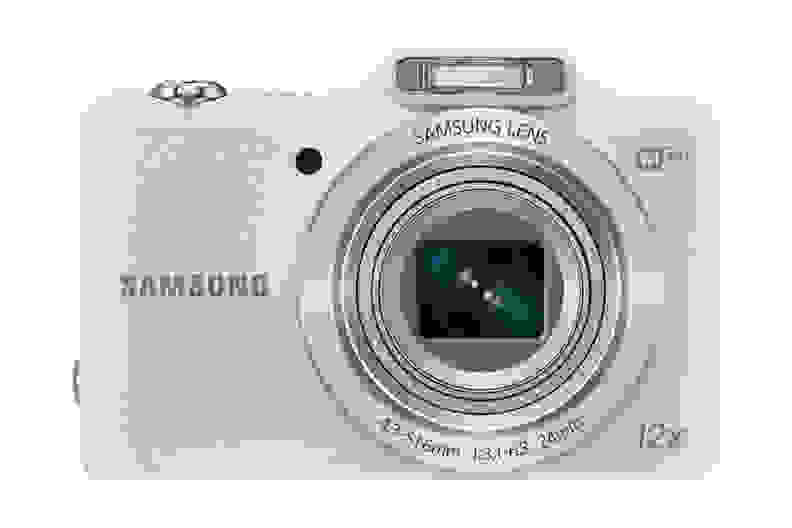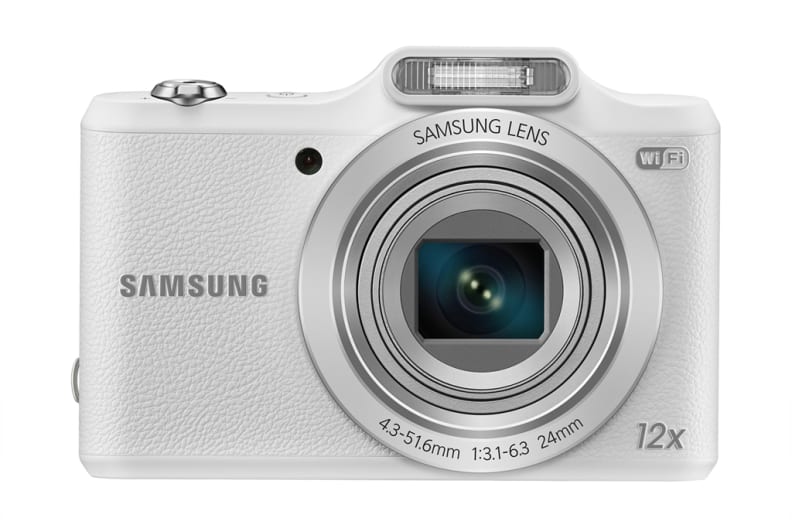 Finishing up the lineup, the WB35F is the smallest of the bunch, with a 12x optical zoom and a 16-megapixel CCD sensor. Available in four colors, the junior member in the lineup is highlighted once again by WiFi and NFC functionality with Remote View Finder.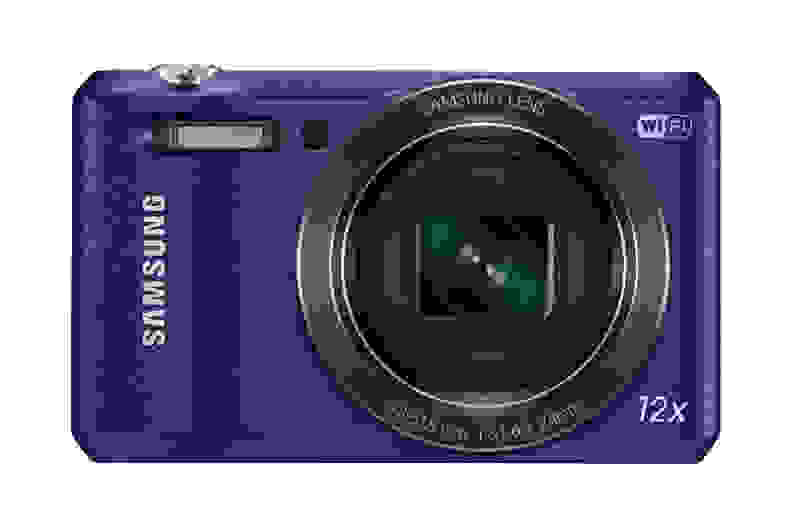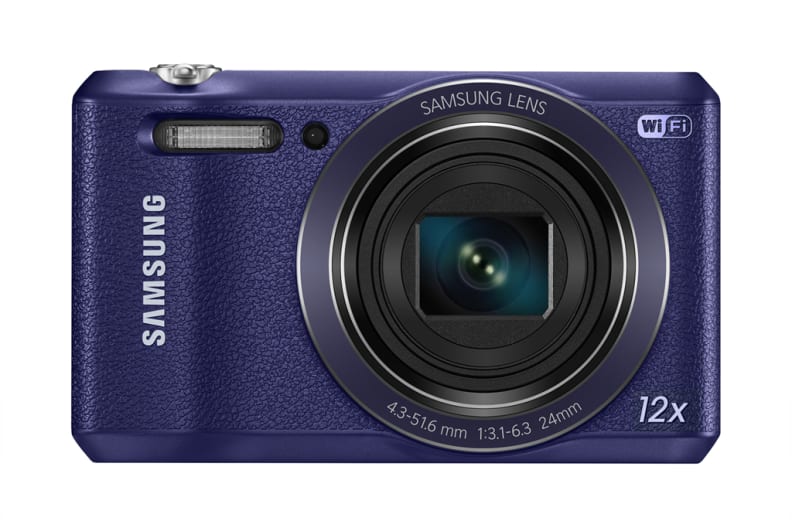 Pricing and availability haven't been announced for any of the models the United States just yet, so stay tuned to our CES 2014 landing page for more coverage later this week.