Cameras
Sanyo President Steps Down after Corporate Woes
Read about Sanyo's internal executive changes. Current president Toshimasa lue will be replaced by Seiichiro Sano.
March 29, 2007 – Sanyo Electric Co. Ltd yesterday announced President Toshimasa lue, grandson of the company's founder, is stepping down from his executive role. After the company's third consecutive year of financial losses and an ongoing accounting scandal, the Board of Directors will usher in current Sanyo vice president general manager Seiichiro Sano. Sano will take over the helm as of April 2, according to a company press release.
For the past three years, Sanyo, the manufacturer of LCD projectors, semiconductors, biomedical equipment, and digital cameras, has been hit with net losses totaling an estimated $3.6 billion, according to a Reuters report yesterday.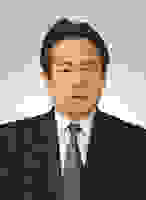 The Japan-based company has witnessed job cuts, weak sales - especially of their VPC digital cameras and Xacti hybrid product lines. Sanyo has also continued to struggle with the shattering effects of a 2004 earthquake that hit the company's microchip plant, according to Reuters.
In addition to its financial woes, Sanyo faces internal struggles. Last week, chairman of the board of directors Tomoyo Nonaka resigned for personal reasons, according to a March 19 company press release. To make matters worse, Sanyo is undergoing an investigation by the Securities and Exchange Commission for allegedly failing to report a $1 billion loss, according to Forbes.
During lue's presidency, Sanyo lost one third of its market value, according to Reuters. "I failed to win continued trust from financial institutions and investors, who are indispensable for Sanyo's turnaround," said lue. Sanyo shareholders include Goldman Sachs and Daiwa Securities SMBC.
lue's successor, Sano, 54, is a 30-year veteran of Sanyo. His former responsibilities include general affairs and human resources. lue will keep his role as a company director.
"I have no experience of directly heading business operations," said Sano during a news conference yesterday. "But I have been watching the ups and downs of Sanyo businesses from the company headquarters and working with them on M&As [mergers and acquisitions] and restructuring," said Sano.
Sano will be the first head executive of Sanyo since 1947 who is not a member of the company's founding family.