Cameras
SeaLife Introduces Two Underwater Cameras
Underwater imaging equipment maker SeaLife launched what it calls the "world's first truly shockproof and waterproof digital sports cameras," according to the company website. Geared toward active travelers and divers, the new ReefMaster Mini camer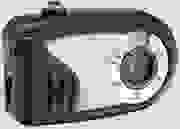 August 2, 2007 – Underwater imaging equipment maker SeaLife launched what it calls the "world's first truly shockproof and waterproof digital sports cameras," according to the company website. Geared toward active travelers and divers, the new ReefMaster Mini camera has a submergence depth of up to 130 feet, and the ECOshot camera has a maximum submergence level of 75 feet.
The SeaLife ReefMaster Mini and ECOshot each carry a 6-megapixel CCD sensor and a fixed 42mm (equivalent) lens, with 4x digital zoom. The cameras possess a 2-inch LCD monitor and come with a built-in flash. Users can capture JPEG stills, and motion JPEG video at 320 x 240 pixel resolution at 24 frames per second.
The ReefMaster Mini has a reported 130-foot submergence rate, and a sensitivity range from ISO 50 to 200. For additional durability, SeaLife promises the shockproof rubberized camera can survive a 6-foot drop.
The ECOshot, on the other hand, can be submerged to a shorter distance of 75 feet, but can also withstand a 6-foot drop. The ECOshot camera also carries a new feature, called SPY mode, that captures images in set intervals.
Both SeaLife cameras have 14MB internal memory and accept SD and MMC media.