Cameras
Serif PhotoPlus X2 by Photography Blog
Serif PhotoPlus X2, which is an entry-level photo editor, was reviewed by Photography Blog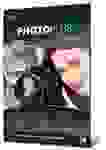 Serif PhotoPlus X2, which is an entry-level photo editor, was reviewed by Photography Blog who deem it as good (and cheaper ) alternative to Photoshop. Calling the application a "bargain", the software is a "valid competitor to the Adobe products" as the reviewer found it easy to use. However many filters were found to be slow but master tools like QuickFix and Instant Artist worked great.
Up next
Get Reviewed email alerts.
Sign up for our newsletter to get real advice from real experts.