Cameras
Sharpcast Adds iPhoto Integration, More Phone Support
Sharpcast Adds iPhoto Integration, More Phone Support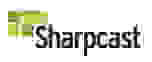 *December 14, 2006* –Sharpcast, Inc. this week announced improvements with the cross-media data synching application for photo sharing.Sharpcast nows adds iPhoto integration and more photo support with mobile service provider Alltel, according to the company's press releases.
Sharpcast is known for synching and automatically backing-up photos across multiple devices, including a user's mobile device and desktop without the time-consuming task of uploading.Announced yesterday, Sharpcast partnered with Alltel, thereby allowing Sharpcast users to access their personal data with mobile devices, including on the new Palm Treo 700wx and UTStarcom PPC6700.As the first wireless provider to offer Sharpcast Photos, according to the Sharpcast press release, the mobile edition further reduces the hassle to upload or connect multiple devices to view photos.
Another recent enhancement with Sharpcast is its integration with iPhoto, the Mac photo management program.Mac users can export their photos from iPhoto and directly post them to Sharpcast Photos web albums with the free iPhoto uploader. 
"The iPhoto uploader is the first step toward complete availability of the Sharpcast user experience – which includes 'push' synchronization across all of a user's devices, seamless online backup and recovery, and powerful sharing and collaboration capabilities all in one solution – on the Mac OS," stated the release.
The ambitious multimedia synchronization with full integration may well be on its way.Interested users can get a free 5GB Sharpcast Photos account until January.The alpha beta version of Project Hummingbird, the file synchronization application, is also available for those who register online at http://www.sharpcast.com/download.