Cameras
Sigma Reveals New dp Quattro Lineup
A curious camera gets curiouser.
Credit:
Today, Sigma announced that the DP camera series will live on. Against all odds, the Japanese optics company decided to continue with its interesting side project, debuting the dp Quattro series just in time for CP+.
The original Sigma DP cameras seemed to be ending their useful lifespan. The main selling point, the unique Foveon sensor, was always let down by blocky handling and slow AF, not to mention the molasses-in-January image processing.
The new incarnation looks like it shares little with the cameras that came before it. Sporting an extremely odd boomerang-like shape, it's unlike anything else on the market today. Featuring two control dials and a dedicated focus control, we think this new dp—Sigma has opted for a stylized lowercase name this time around—might be slightly more ergonomic at the very least.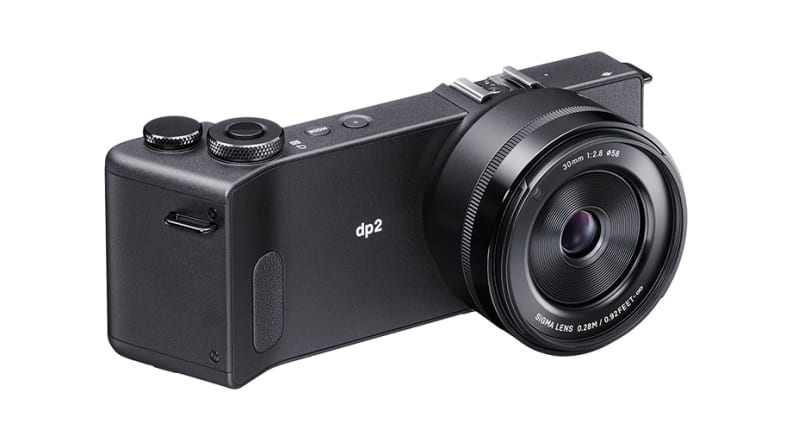 The reworked Foveon X3 sensor is only 29-megapixels, down from the 49-megapixels of the original DP compacts. Like past Foveon sensors, this sensor splits colors between three layers of the sensor, what Sigma calls "vertical color separation technology." The top sensor captures blue color data with a 20-megapixel layer, while the two other layers are only good for 4.9-megapixels for the green and red data. While it seems like the decrease in data might impact image quality, the sensor should be able to output that data a bit faster than the older sensor type.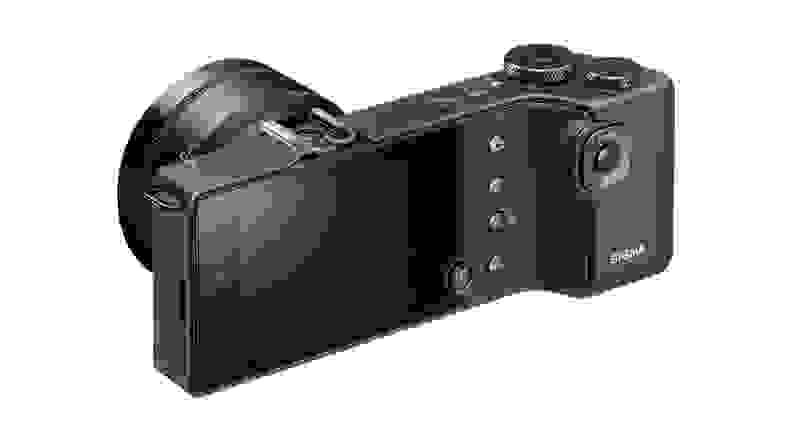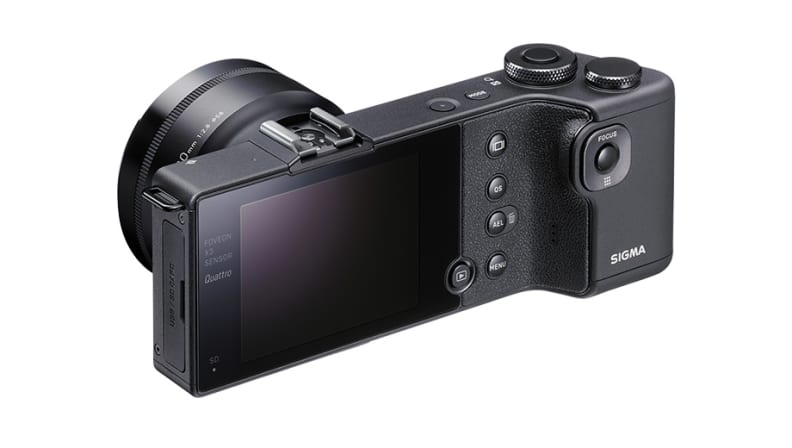 Like the first-generation DPs, the dp Quattro is fixed-lens with three focal lengths available, named dp1, dp2, and dp3: 19mm, 30mm, and 50mm respectively. (That's 28mm, 45mm, and 75mm full-frame equivalent.) Optically, these cameras appear to have similar lenses with the same autofocus options.
Price and availability haven't been announced quite yet, but stay tuned to Reviewed.com Cameras for more coverage from CP+ later this week.