Cameras
Smithsonian Magazine's Sixth Annual Photo Contest
Smithsonian Magazine's Sixth Annual Photo Contest is now accepting submissions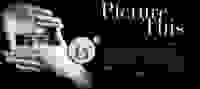 Smithsonian Magazine's Sixth Annual Photo Contest is now accepting submissions and for information  or too submit your work of art go to Smithsonian.com/PhotoContest.
The winning entry will be published in the print edition of Smithsonian magazine during summer 2009 and there are five categories: The Natural World, Americana, Altered Images, Travel and People.
"When we see the entrants' skill, passion and vision come together in an image that truly captures a moment, we know we have a winner," said Smithsonian magazine Editor Carey Winfrey.  "The new 'Picture This' feature lets us showcase, on a rolling basis, the sheer volume and astounding diversity of photos we receive with top-prize potential."