Cameras
Sony Announces New NEX-C3, a35 Cameras
We've got a full breakdown of Sony's latest interchangeable-lens camera models: the NEX-C3 and the Alpha-series a35, along with what new features they bring, pricing, and availability.
Sony has just announced the release of two new additions to their interchangeable lens camera lineups: the NEX-C3 and the Alpha-series a35. Both cameras will be available this August.
The NEX-C3 is the third E-mount NEX-series camera to be released by Sony, following the debut of last year's NEX-3 and NEX-5 mirrorless compact models.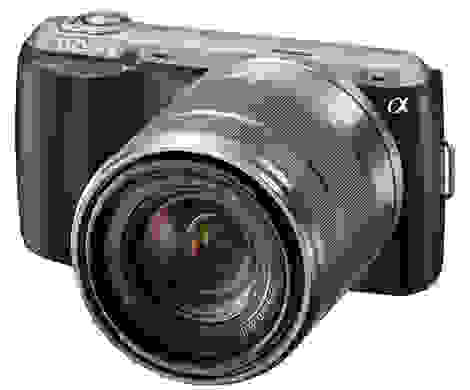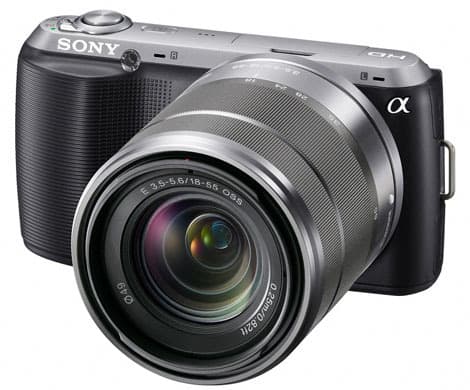 The NEX-C3 should follow closely in the footsteps of the NEX-3 camera, with the same battery, 720p video resolution, LCD resolution, 49-zone metering system, 200-12800 ISO range, and contrast AF system. However, Sony claims the NEX-C3 will get approximately 20% more life out of that battery, offer more customizable controls, and will come with a newly-developed 16.2-megapixel CMOS image sensor.
The Sony NEX-C3 also adds a new set of "Picture Effect" options, utilizing the camera's rear screen to render creative effects in real time. Sony has announced that a firmware update will also bring this effect to the NEX-3/NEX-5 and a35/a55 models, so current Sony users won't be left out.
Sony will also be releasing a new alpha DSLR, the a35, utilizing the same translucent mirror technology found in the Sony a55. This technology allows some light to escape through the main reflex mirror, which was utilized by the a55 to offer speedy shooting and phase detection autofocus during live view and video capture.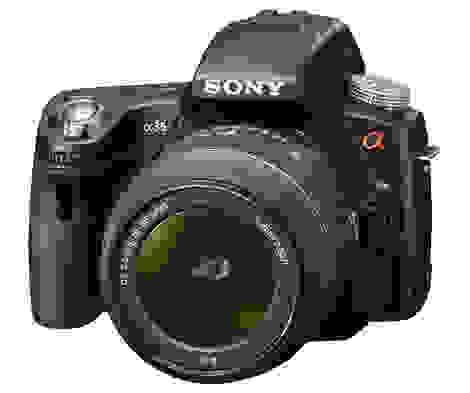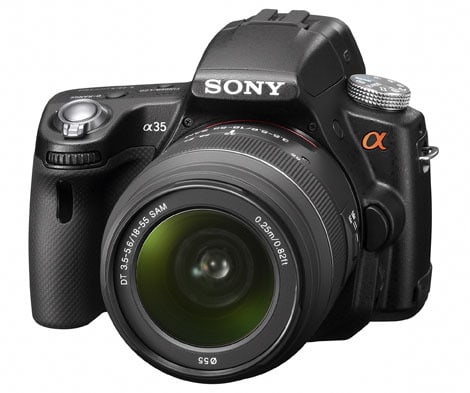 It appears those trends will continue with the a35, with Sony claiming 5.5fps shooting with full-time AF available during live view. The Sony image sensor that powered the a55 (as well as the a580, the Nikon D7000, Nikon D5100, and Pentax K-5) will be left out in favor of a newly developed 16-megapixel APS-C CMOS sensor. The a35 will feature a 15-point AF system (3 cross-type sensors), 11 picture effects and auto HDR shooting, a maximum ISO of 12800, and a 1200-zone evaluative metering system.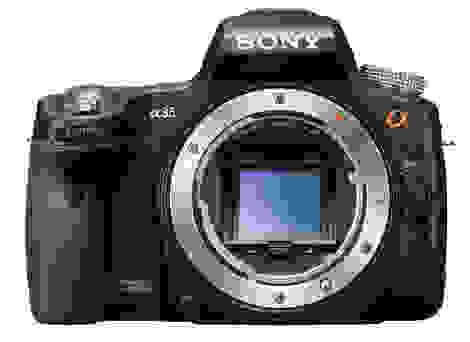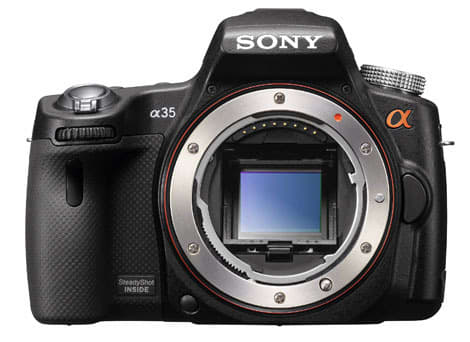 There's little point in having an interchangeable lens camera system without any lenses, however. To that end, Sony has also announced that they will be continuing to develop the NEX's E-mount system, with a 30mm f/3.5 macro lens available this October for approximately $250. Sony has promised there to be a total of 10 E-mount lenses available (up from the current four, including the new 30mm) by 2012.
The Sony NEX-C3 is expected to be available this August in silver, black, or pink with an 18-55mm kit lens for around $650. The NEX-C3 will also be available with just the 16mm pancake E-mount lens for around $600. The Sony a35 should be available at the same time, for around $700 with 18-55mm kit lens ($600 body only).
For more information, or to read the full press releases for each of these new cameras, please visit Sony's News and Information Site.
{:{PhotoGallery article.attachments}:}