Cameras
Sony Announces QX Smartphone Cameras, 4K Handycam And More
Put away the duct tape! There's a better way to strap a camera to your phone.
Credit:
The long-rumored Cybershot QX10 and QX100 have finally been made public by Sony. The most interesting new camera form factor by a long shot, these small pods can attach to either Android or and iOS smartphones, or they can be used a la carte in interesting ways. With Sony's PlayMemories app, the smartphone/camera pod combo is unlike anything we've seen before.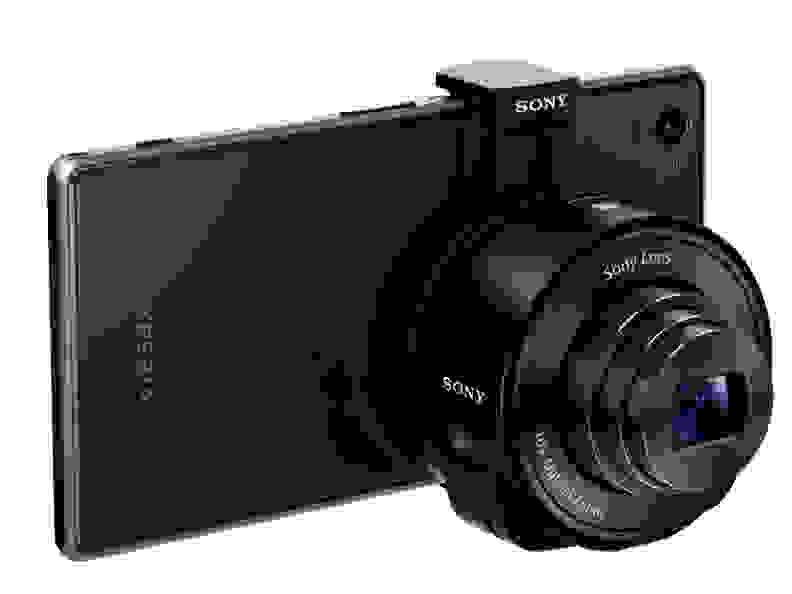 Sporting an internal battery, Micro SD or Micro Memory Stick storage, the QX cameras also have shutter and zoom control on their cylindrical bodies. Built-in NFC means it's a bit more convenient to pair the QX modules to Android phones than to iOS, since iOS has yet to introduce the technology.


Despite looking very similar, the two modules have completely different specs. For photo enthusiasts, the QX100 will be the version to get. It's based on Sony's excellent RX100 sensor and lens (the specs will sound familiar—Zeiss optics, bright f/1.8-4.6 with 3.6x zoom). It'll sell for $499.99—$200 less than the RX100 costs. The QX10 is built around a smaller, 1/2.3" sensor. The main difference is that the smaller sensor nets you 10x optical zoom. Both Cybershot models have optical image stabilization built-in and both can record 1080p video in MP4 format. We will have First Impressions review of both the QX10 and QX100 for you to check out soon.


There's also a new, top Handycam coming down the pike. The 4K Handycam (aka FDR-AX1) is a camcorder that Sony is hoping will tempt indie filmmakers by offering the camera as a complete solution. For $4,499, you get a camera, battery, a license key for Vegas Pro (a $599.99 value) and also a 32GB XQD flash memory card. We'll have a First Impressions Review on Reviewed.com Camcorders up later on.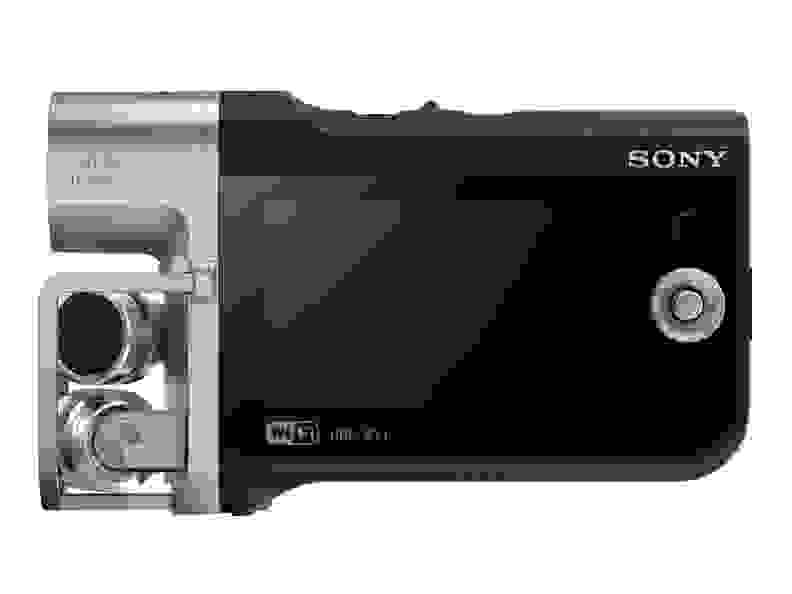 Sony has also invented a unique niche for small video recorders—music recording. The HDR-MV1 is a 120-degree wide-angle video camera with an integrated 120-degree X-Y microphone. It can record uncompressed linear PCM audio and full HD video. WiFi and NFC are both built-in. It will be available in December for $299.99.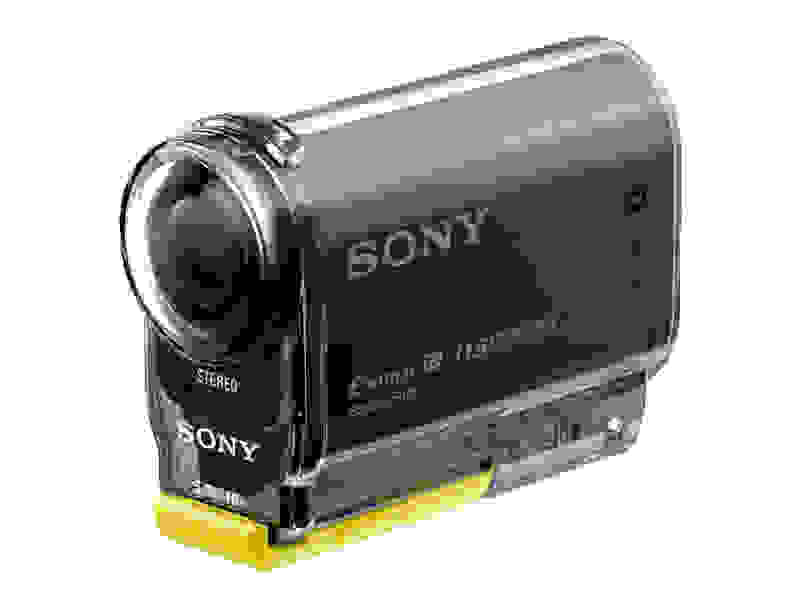 Finally, Sony has continued to develop its action cam offerings with the AS30V. Its wide-angle lens has a 170-degree field of view. There's GPS built-in and the option to turn on overlays that can display ground speed and a map view. This new Action Cam will cost $299.99 or $449.99 with an optional wrist-mounted LCD remote control.