Cameras
Sony Bets Big on 4K With A7R II, RX100 IV, and RX10 II
With three new flagships, Sony's 4K-ready lineup sets sail.
Credit: Sony
Sony's cameras have wowed us in recent years by pushing the limits of what you can accomplish in relatively small bodies. Cameras like the RX100 III, RX10, and the interchangeable lens A7R have proved themselves in and out of our test labs.
Today Sony is announcing the successor to not just one of these excellent products, but all three. The RX100 IV, the RX10 II, and the A7R II will all debut later this year, each advancing over its predecessor in some key ways.
The highlight of the group is undoubtedly the Sony Alpha A7R II (MSRP $3,200). Like the A7R, it features a full-frame image sensor in a mirrorless camera body. The key difference? This time around the full-frame sensor has a whopping 42.4 megapixel resolution, 5-axis image stabilization, and is capable of recording UHD (4K) video in the X AVC S format.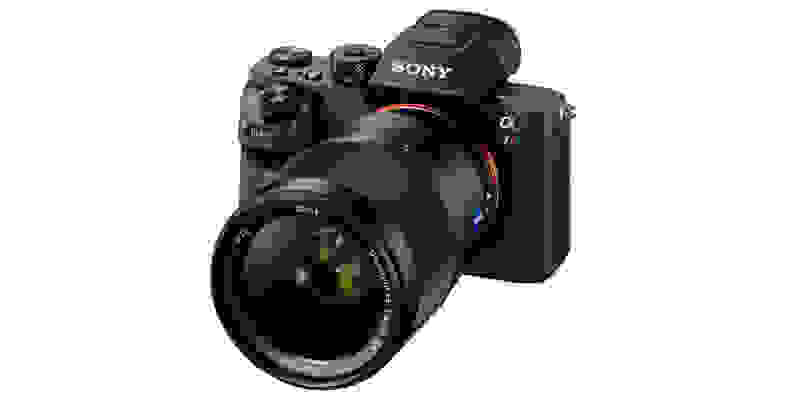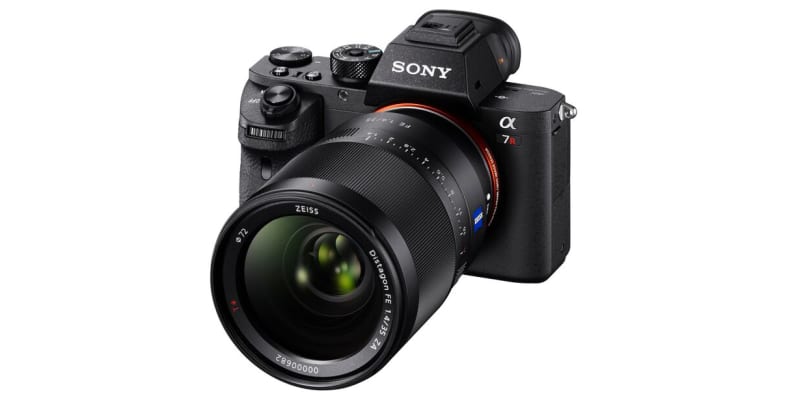 This new A7R will also feature hybrid phase-detect/contrast autofocus, with 399 AF points. That should make it a much more capable shooter as it pertains to moving subjects, a fact backed up by the camera's 5fps maximum capture speed and a buffer good for 22 consecutive JPEG+RAW captures. Its ISO speed will extend from 100-102,400, as well, providing flexibility in low light.
The A7R will be a true hybrid device, however, just as capable at recording video as stills.
The A7R will be a true hybrid device, however, just as capable at recording video as stills. Its main trick is the ability to record UHD video to SD memory cards, with the ability to output clean 8-bit 4:2:2 UHD video via the HDMI port. It will also feature WiFi, NFC, headphone, and mic ports and can record video (both UHD and 1080/60p) at a max ISO of 25,600.
The A7R II also appears to borrow the updated design styling that we last saw on the A7 II. It's a more angular design language that results in a camera that's slightly slimmer yet more comfortable to hold, with a shutter button that's more naturally positioned under your index finger.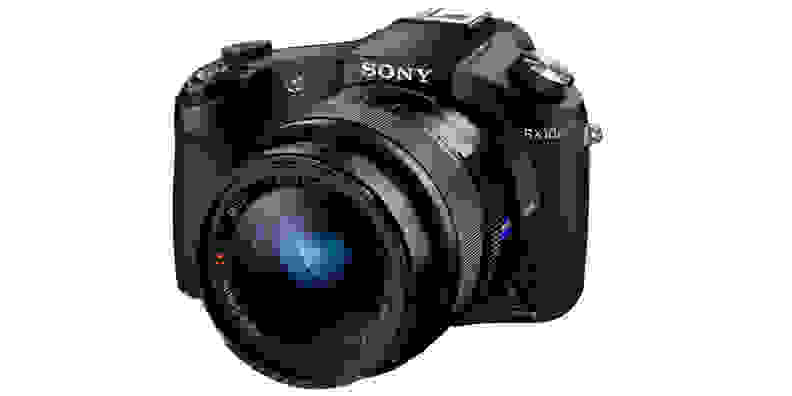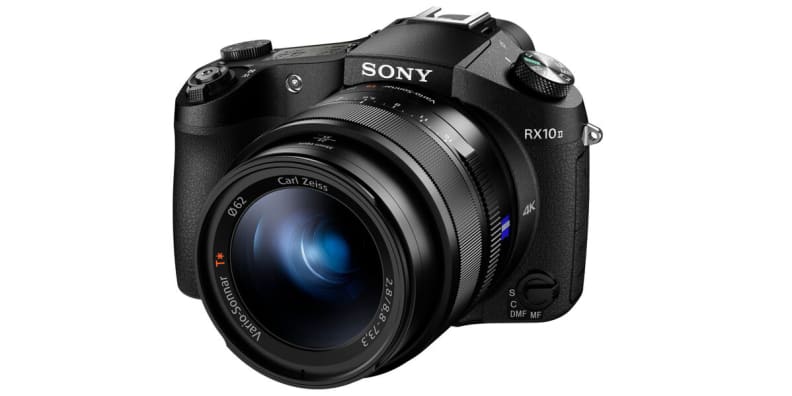 Perhaps just as exciting as the A7R II is the updated Sony Cyber-shot RX10 II (MSRP $1,300) and Sony Cyber-shot RX100 IV (MSRP $1,000). The sequels to two of the best point-and-shoots we've ever tested, these cameras will both feature 20-megapixel stacked, 1-inch CMOS image sensors. They will both offer an ISO range that extends up to 12,800, UHD video recording (also with 8-bit 4:2:2 via the HDMI port), and optical image stabilization.
The major difference between the two cameras will be the size and weight, largely due to the RX10's massive lens.
Both cameras appear to share similar 2.359m-dot XGA OLED viewfinders, though the RX10 II's finder has a slightly higher magnification (0.7x vs 0.59x). They will both have 3-inch 1,228k-dot LCDs that sit on tilting hinges, with the RX10's tilting 107 degrees up and 42 degrees down compared to the RX100 IV's, which tilts 180 degrees up and 42 degrees down.
The major difference between the two cameras will be the size and weight, largely due to the RX10 II's massive lens. Just like last time around, the RX100 IV will offer a compact 8.8-25.7mm (24-70mm equivalent) f/1.8-2.8 lens while the RX10 II will use a more expansive 8.8-73.3mm (24-200mm equivalent) f/2.8 lens with a constant aperture.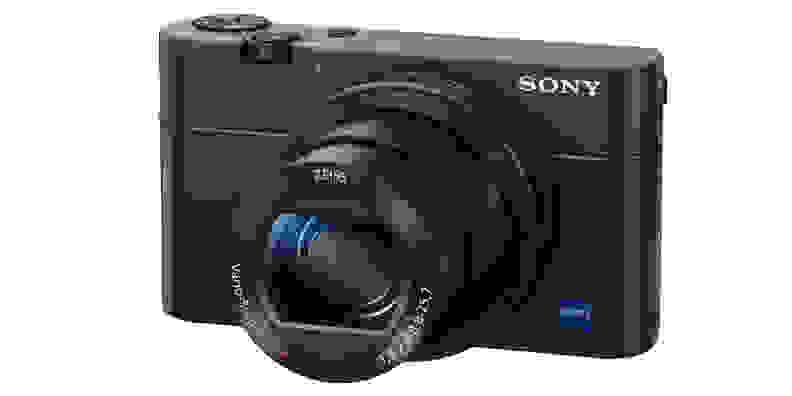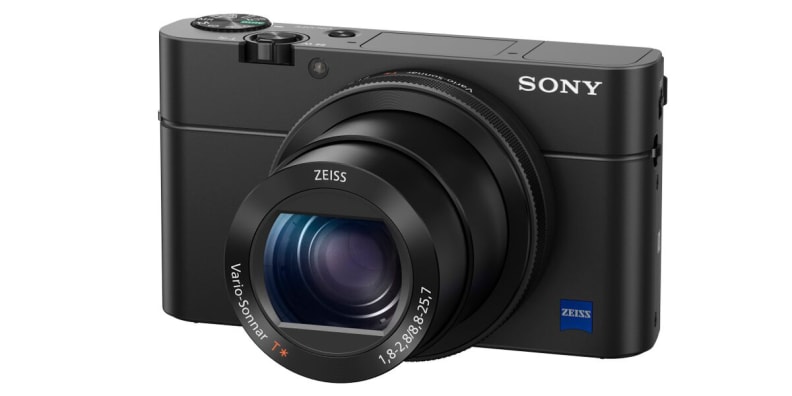 As a result there's also considerably more room for controls on the RX10 II, though the RX100 IV will more easily slip into your pocket. There are also some minor differences, as the RX100 IV's high-speed burst mode tops out at 16fps while the RX10 II only manages 14fps. The RX10 II's minimum ISO can be extended all the way down to ISO 64, while the RX100 IV can only go down to ISO 80.
We'll have more detail and hands-on impressions as soon as we get all of today's cameras in our labs. If you want to pick any of these up, they should be available on Sony's online store sometime this August. The A7R II is expected to retail for $3,200 when it becomes available, though Sony has yet to detail any kit options.
The RX10 will be slightly more affordable, costing just $1,300. The RX100 IV sees a bit of a larger price jump over its predecessor, however, coming in at $1,000. They'll go on pre-sale June 17th and will begin shipping in July.
Related Video