Cameras
Sony develops back-illuminated CMOS image sensor
Sony Corporation has developed a new back-illuminated CMOS image sensor (pixel size: 1.75µm square pixels, five effective mega pixels, 60 frames/s)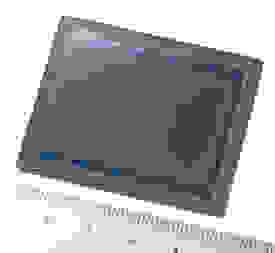 Sony Corporation has developed a new back-illuminated CMOS image sensor (pixel size: 1.75µm square pixels, five effective mega pixels, 60 frames/s) which claims to have twofold sensitivity*1 and low noise. When compared to older Sony CMOS image sensors, the new sensor achieves a signal-to-noise ratio of +8dB(+6dB sensitivity, -2dB noise).
Major features*1
   1. Improved optical wavelength sensitivity and optical angle response
      Absolute sensitivity (F5.6)     +4.5dB
      F-number (aperture) dependence (F2.0/F5.6)      +1.5dB
      F-number (aperture) sensitivity (F2.0)     +6.0dB
   2. Reduction of random noise
Up next
Get Reviewed email alerts.
Sign up for our newsletter to get real advice from real experts.