*June 27, 2006 – *Sony recently introduced its entry-level point-and-shoot Cyber-Shot DSC-S500. The 6-megapixel, 3x optical zoom camera is retailed at $179.95. The S500 is currently available for preorder and will be shipped on August 4 or earlier, according to a Sony representative.
'A remarkable combination of value, simplicity and performance make the Sony Cyber-shot DSC-S500 a perfect choice for first-time digital photographers,' says the Sony website.
The Cyber-shot DSC-S500 is fitted with a 32-96mm lens and has a 2.4-inch LCD. Targeted towards new photographers, the Cyber-shot DSC-S500 comes equipped with six easy scene modes, including Twilight, Twilight Portrait, Landscape, Soft Snap, Candlelight, and Beach, along with Auto and P-Auto functions. With five white balance presets, the DSC-S500 does not have manual white balance functions. The camera also has a movie mode and a burst mode that can fire three shots in one or two second intervals.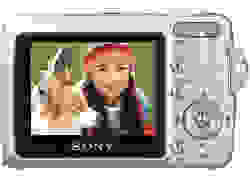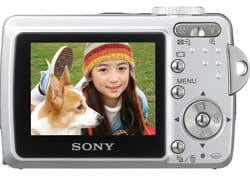 The Cyber-shot S500 will reportedly capture up to 350 photos with NiMH batteries and up to 60 shots with double AA batteries.