Cameras
Sony Reveals New A77 II Alpha Mount DSLR
The latest A-Mount camera has come to town.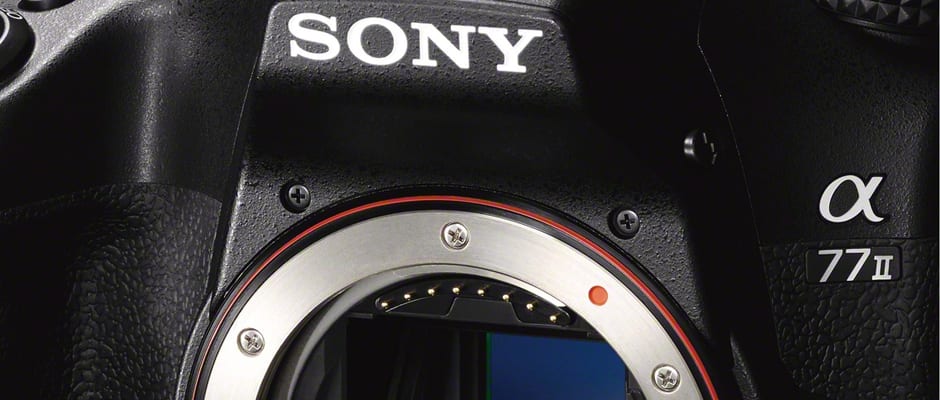 Credit:
Sony announced its latest full-size DSLR today, the Alpha-mount SLT-A77 II. Debuting nearly three years after its predecessor, the A77, this new camera brings a whole host of upgrades to the table. Sony's new camera has a traditional DSLR body, high-resolution electronic viewfinder, and a new 79-point autofocus sensor designed to capture fast-moving action.
We got a chance to go hands-on with the A77 II ahead of today's launch. To check out our first impressions review of the A77 II, you can head right here.
Those familiar with the original A77 will find a lot to like with the A77 II. This magnesium-bodied, A-mount camera is built around a 24.3-megapixel APS-C CMOS sensor and the same Bionz X processor found in the A7 and A7R mirrorless interchangeable lens cameras. With this combo, Sony is boasting the ability to capture up to 12 frames per second while tracking a moving subject.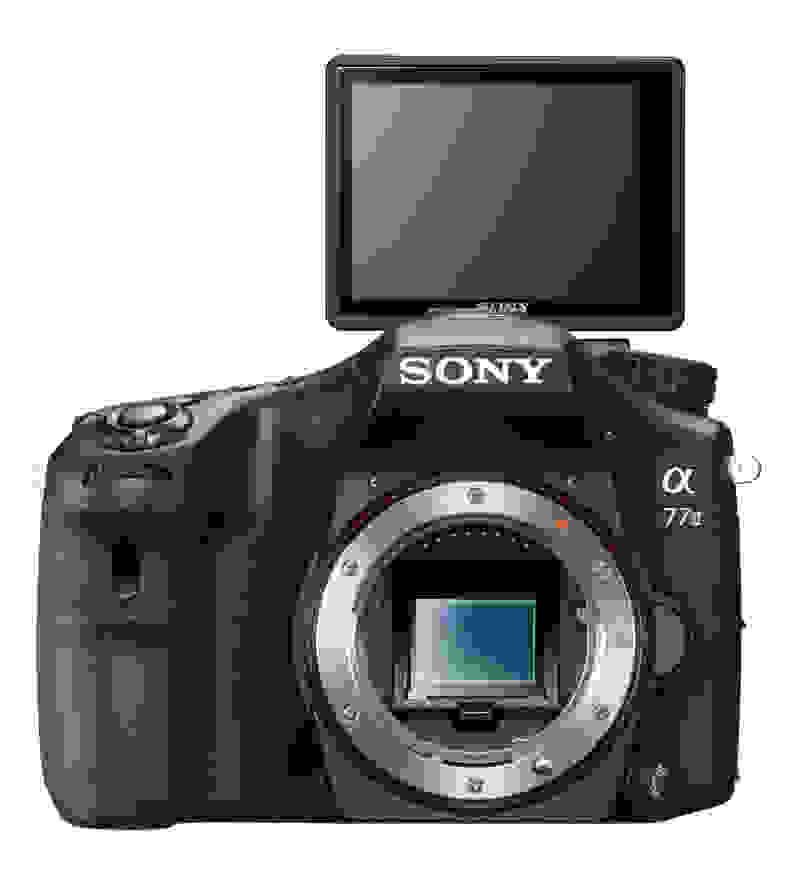 Unlike a traditional DSLR, the SLT-A77 has a translucent mirror inside. This mirror diverts a small portion of light to a separate autofocus sensor, with the rest of the light passing onto the image sensor. Since the mirror remains stationary while taking photos, the A77 II has a shot-to-shot speed that rivals far more expensive DSLRs. The A77 II also has a new 79-point autofocus sensor that better covers the frame and includes a new group AF mode that Sony claims will better track erratic subjects.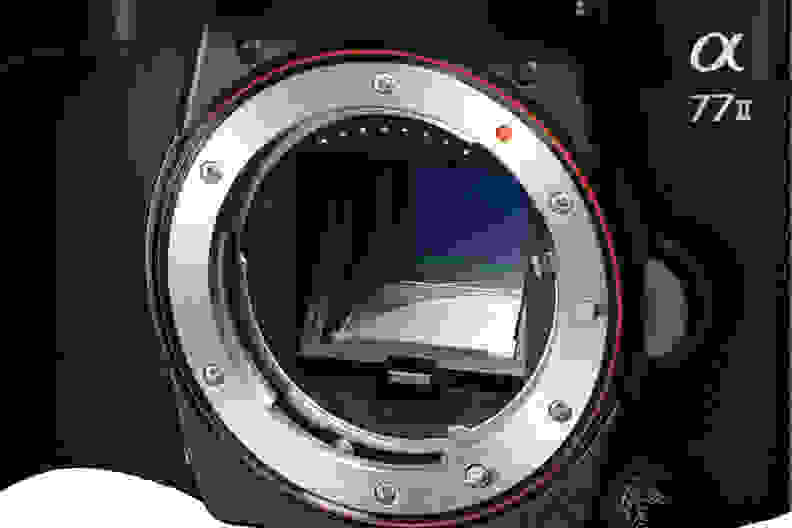 The A77 II features many features you'd find on other high-end DSLRs, including full manual control, 11 customizable buttons, and loads of video control. Though it trades an optical viewfinder for an electronic one, the 2.36m-dot OLED EVF pulls data right from the sensor, letting you see how your shot will actually look in real-time. If you prefer to use the rear screen, a 3-inch LCD on the back sits on a flip-out hinge that lets you rotate the screen to face just about any direction—including towards your subject for high-end selfies.
For social shutterbugs, the A77 II includes built-in WiFi and NFC utilizing Sony's file sharing PlayMemories app. With this app and an NFC-enabled Android device, tapping the A77 II can also open Smart Remote Control, allowing the use of your phone to control the camera from a distance. The functionality also exists in the iOS app, but pairing the devices is a longer process.
The Sony A77 II is slated for release in June 2014 for $1,199.99 body-only. At that time you can also pick up the A77 II along with the Sony 16-50mm f/2.8 kit lens for a grand total of $1,799.99.