*February 21, 2009 *- Sony today laid out its Alpha series road map for 2010, with a new APS-size sensor capable of capturing 1080p video in AVCHD format. The most groundbreaking concept camera shown with this sensor was a compact interchangeable-lens model which, though it was not specified at the news conference, is a mirrorless design. This will pit Sony against Samsung's NX10 model, which will deliver a compact interchangeable-lens APS-sensor camera beginning in the spring (see coverage here).
The new Sony sensor will also be employed in additional Alpha SLR designs, including a replacement for the a700, now with the video capability long awaited in the Sony SLR line-up. No information on pricing or product specs was provided, and the only date mentioned was '2010.'
Prototype lenses on display included a 500mm f/4 G-series telephoto, and a Distagon T 24mm f/2 Carl Zeiss wide angle.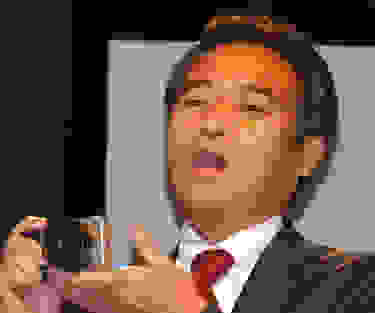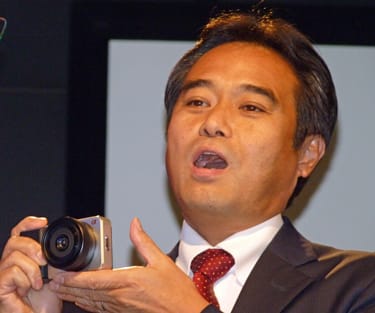 *Masashi Imamura, President of Sony's
Personal Imaging and Sound Business Group, reveals the compact
interchangeable-lens concept camera.*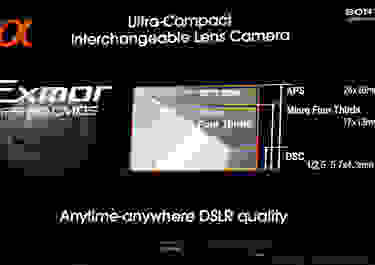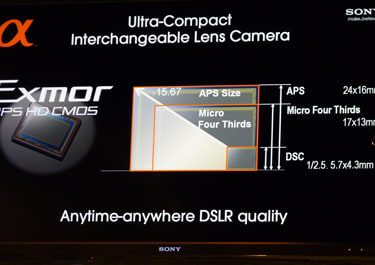 *As shown here, the new sensor is much larger than the
Micro Four Thirds standard used in
current mirrorless designs.*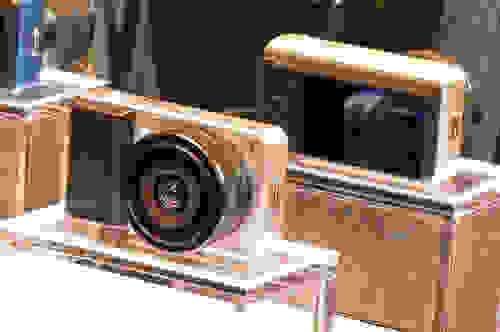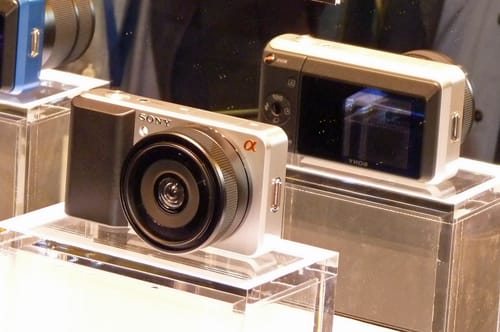 The compact concept camera displayed at PMA.