Cameras
Sony Takes the Wraps Off Three New A-Mount Lenses
The Alpha family grows by three, with two full-frame lenses and a refresh of the old kit zoom.
Late this evening, Sony Europe announced three new lenses for the A-mount. The new announcements include an updated full-frame 70-400mm f/4-5.6 G SSM II telephoto zoom, a high-end Carl Zeiss Planar T* 50mm f/1.4 ZA SSM normal prime, and a restyled APS-C kit lens, the DT 18-55mm f/3.5-5.6 SAM II.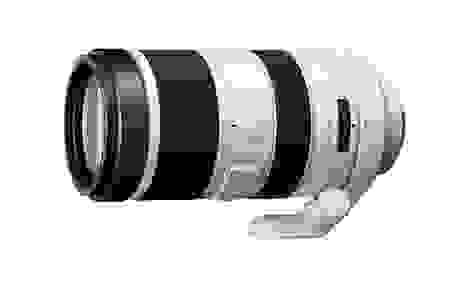 The updated 70-400mm lens is a serious hunk of glass, boasting a white coat like Sony's other recent telephotos and super-telephoto lenses. The construction includes 18 elements in 12 groups, has a minimum focusing distance of 1.5 meters (about 5 feet), and a filter diameter of 77mm. It'll tip the scales at 1,500 grams excluding the tripod mount, or around 3.3 pounds. The lens is also equipped with a new and improved SSM focusing system that's "around four times quicker than before." Nano AR coating should help prevent internal reflections and ghosting.
Similarly exciting for Alpha shooters is the new Carl Zeiss Planar T* 50mm f/1.4. This high-end portrait and walkaround lens features 8 elements in 5 groups, with two fancypants aspherical elements. According to Sony, the lens design was optimized for superb results with the company's full-frame A99, but we have a feeling it'll produce great shots on just about any A-mount body. The Planar is also dust- and moisture-resistant, meaning you can probably take it out on a hike without too much worry.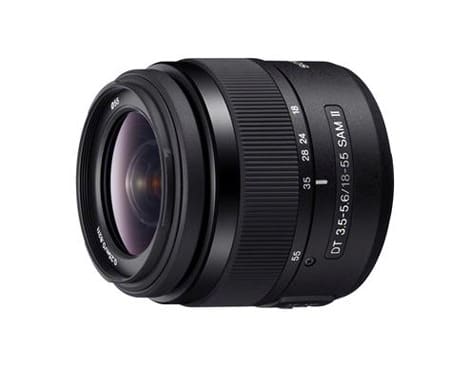 Finally we have the updated DT 18-55mm kit lens. Along with a restyled external appearance, the lens has redesigned rear elements that Sony claims will suppress flare. The mechanical elements of the lens have also been upgrade for "more positive, comfortable operation."
Along with the lenses, Sony has brought out a new Multi Interface Shoe–compatible flash, along with a wired remote. The flash, dubbed the HVL-F20M, is a compact unit that includes wireless control, simple bounce operation, and automatic white balance compensation. Sony's billing it as "refreshingly easy to use," which means it's probably not going to please pros, despite its supposed "pro-style features."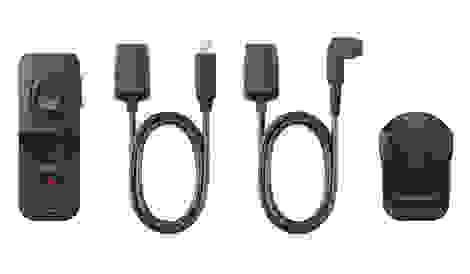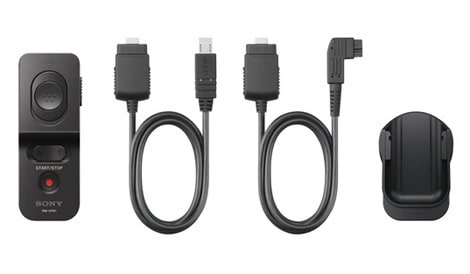 On the other hand, we imagine many pros will be pleased as punch to see the RM-VPR1 wired remote, which can be used to fire the shutter, zoom, record video, and perform bulb exposures. The new remote is compatible with the Multi Terminal used on some Sony cameras and camcorders, as well as the older remote terminal found on others.
Pricing for these lenses and accessories is as-yet unavailable, but we can hazard a guess that the 70-400mm and 50mm f/1.4 lenses will not be cheap, while there's probably enough coin in your living room sofa to pay for the 18-55mm kit lens. For detailed information on all the products announced by Sony today, head over to its European press center.