Cameras
Sony Treads New Ground and Old, Announces NEX-5T and A3000
We go hands-on with the two newest cameras from Sony, the iterative NEX-5T and the bold new A3000.
Credit:
Sony has announced two new interchangeable lens cameras today, the Sony Alpha NEX-5T and the Sony Alpha A3000. The Alpha NEX-5T is just a minor update on the NEX-5R, while the A3000 is the first DSLR-style body to feature Sony's E-mount lenses.
We've already had a chance to check out both the NEX-5T and the A3000 for ourselves. To check out our first impressions review of the Sony Alpha NEX-5T, head here. To read our first impressions of shooting with the Alpha A3000, head here.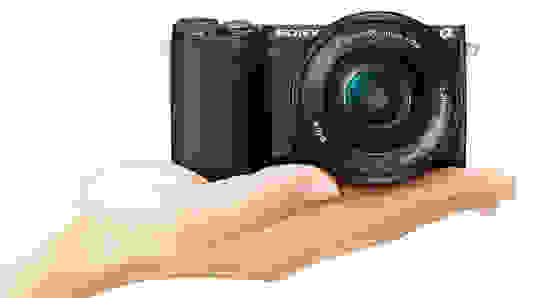 The NEX-5T doesn't bring much that's new to the table, with the same compact body, tilting rear LCD, 16-megapixel APS-C image sensor, built-in WiFi, and hybrid phase-detect/contrast autofocus as the NEX-5R. The only notable addition on the spec sheet is NFC connectivity, allowing for the easy transfer of images to smartphones and tablets—provided those also have NFC. The NEX-5T will also be sold with Sony's relatively new 16-50mm f/3.5-5.6 powered zoom lens, with the kit starting at $699.99 ($549.99 body-only).
While the NEX-5T has Sony treading water, the A3000 shows they're ready to try something new. The A3000 resembles a traditional full-size DSLR, with a profile similar to that of the Alpha A58 paired up with the same E-mount lenses that Sony uses on its NEX cameras. While that alone would make headlines, the A3000 looks like one of the best values on the market, coming in at just $399.99 with an 18-55mm f/3.5-5.6 OSS lens. The A3000 also packs a 20.1-megapixel APS-C image sensor and an electronic viewfinder, though it lacks the phase-detect autofocus that the NEX-5T and most DSLRs benefit from.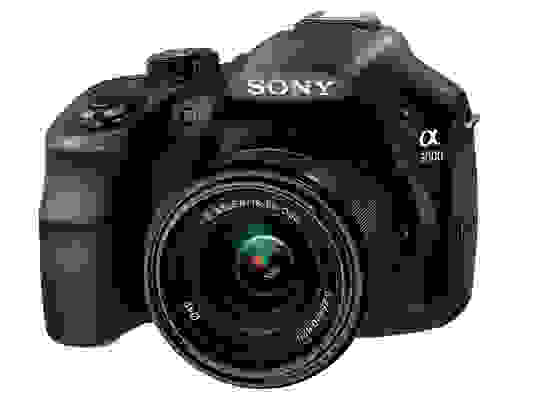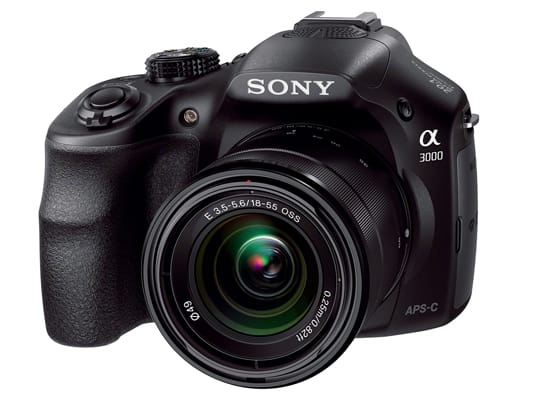 Announced alongside the cameras were three new E-mount lenses. The most exciting—and most expensive—is a Zeiss 16-70mm f/4 OSS (MSRP $999.99), which looks to be a great walkaround lens in an ecosystem surprisingly short on them thus far. The new PZ 18-105mm f/4 OSS (MSRP $599.99) is also quite intriguing, offering a relatively large constant aperture and a comparably huge focal range, along with an on-lens zoom toggle for videography. Finally, Sony is rolling out a 50mm f/1.8 OSS prime (MSRP $299.99), which fills a classic slot in the Alpha lens family.
Both cameras are expected to be available beginning in early September, according to Sony, while the lenses will be hitting stores in the middle of the month. To read the official word on today's announcements, you can head on over to Sony's press room.