Cameras
Sony Upgrades Entry-Level Options with NEX-3N and A58
Can Sony's latest cameras waltz into your budget-conscious heart?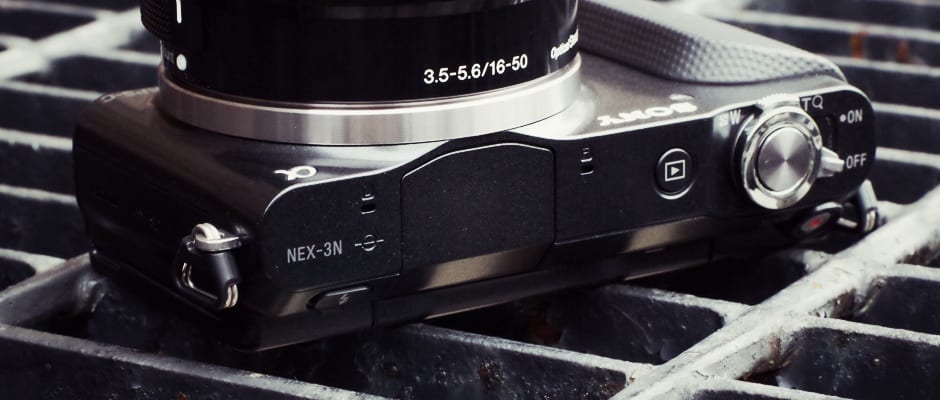 Credit:
After plenty of rumor-milling, Sony Europe has spilled the beans on two new interchangeable-lens cameras, the NEX-3N and the A58. The two cameras now sit as the entry points for Sony's interchangeable camera lines, promising midrange performance in beginner-friendly, compact bodies.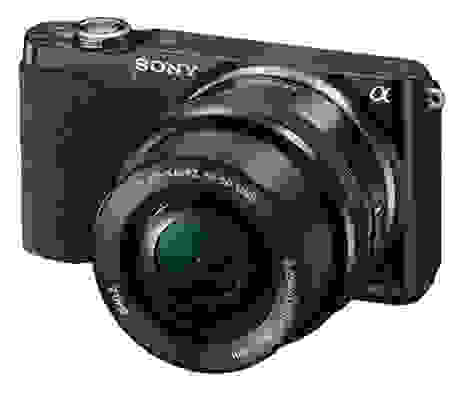 The NEX-3N is designed to be an attractive step-up option for point-and-shoot users looking to move into the swappable lens game. Sony's latest entry-level shooter will sport a 16.1-megapixel APS-C CMOS image sensor capable of an ISO 200-16000 and 4 fps continuous shooting, all in a lightweight, compact body. For self-portrait snappers, the included 3-inch, 460k-dot LCD can tilt up 180 degrees—perfect for your off-the cuff duckface shots.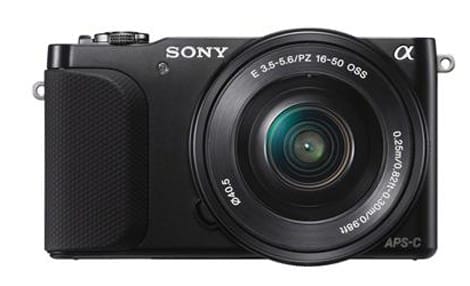 Despite its slim profile, the NEX-3N still packs a built-in flash, though it's a relatively weak one with a guide number of just 6 meters at ISO 200. While the 3N will be limited to just good ol' contrast-detect AF in 25 zones (rather than the fancy hybrid autofocus of its bigger brothers), it will at least include the option for manual focus assist and focus peaking. Aiding those jumping up from point-and-shoots, the 3N will also offer an on-camera zoom lever, though it will obviously only function with power zoom lenses.
Joining the NEX-3N in today's announcement is the Sony Alpha A58, a conflation of the company's A3x and A5x lines into one entry-level APS-C SLT line. The A58 features a 20.1-megapixel APS-C image sensor, a new BIONZ image processor, 100-16000 ISO range, and a 15-point (3 cross-type) autofocus system. The A58 will be a bit slower than previous Alpha-series bodies, with a default 5 fps continuous shooting speed (8 fps is available, but only in Advance Priority AE mode.)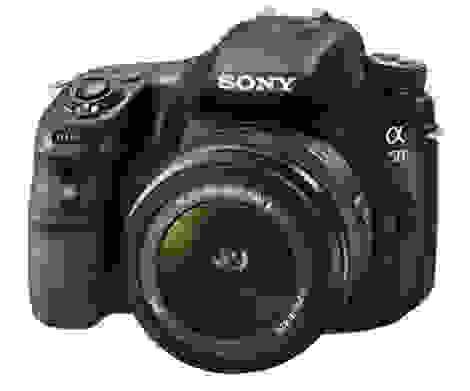 In true Sony SLT fashion, the A58 will use an OLED electronic viewfinder offering 100% frame coverage. Around back, the camera has a tiltable 460k-dot LCD for shooting at off angles. The A58 will also offer a built-in flash (with a range of 10 meters), along with a stereo mic and the ability to shoot 1080/50i video, though we expect the NTSC model will offer 1080/60i capture.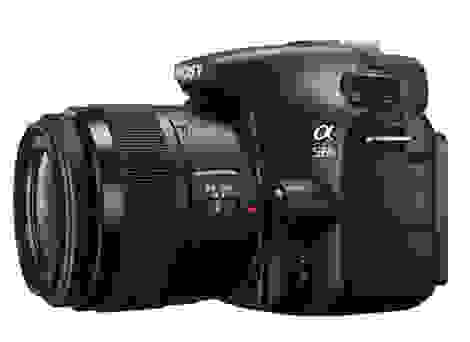 While the specs look good on paper, there's still the matter of how much these entry-level options will cost at retail. Currently the cameras have only been announced for European markets, with North American pricing and availability not yet available. We'll update with more information when we get our hands on it.
For now you can check out all the latest announcements from Sony over at their European Press Center by going here.