Cameras
Sony's New Cyber-shot HX50V Puts 30x Zoom in Your Pocket
Image quality remains a big question mark, but Sony's latest travel-zoom is certainly an attractive package.
The latest addition to Sony's Cyber-shot stable is the HX50V, a pocketable 30x zoom model with quite a bit of manual control. The new camera follows on the heels of last year's HX30V; we praised that model for its excellent video capabilities, but had issues with sharpness and over-aggressive noise reduction from the 18.2-megapixel sensor.
A small sensor is required to cram a 30x zoom into a camera this pocketable, but we're a little skeptical of Sony's decision to upgrade the HX50V's 1/2.3-inch chip to a 20.4 megapixels. Will image quality suffer? Maybe, but it's possible that gains in sensor tech could offset the negative side effects of Sony's rising pixel tide. Either way, a 1/2.3-inch sensor is on the small side for a pocket camera with high-end ambitions.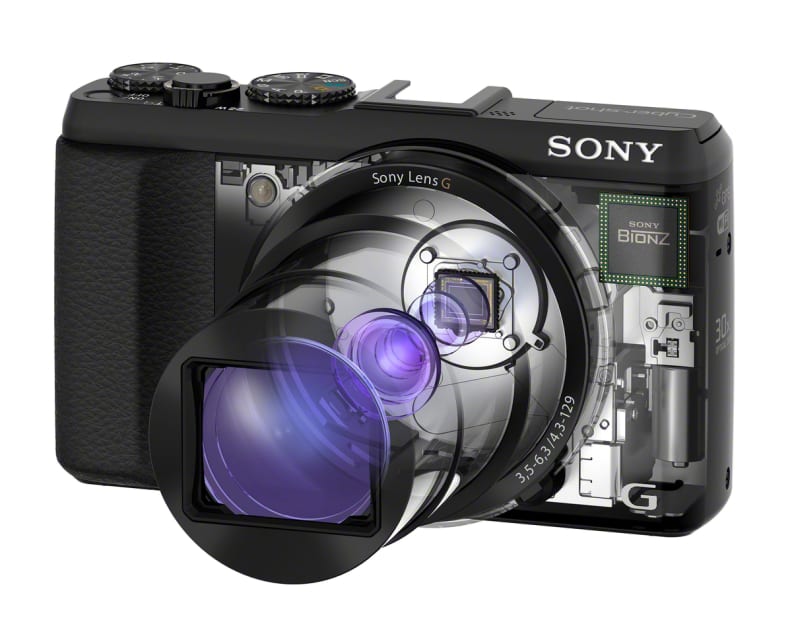 And this is definitely a high-end camera. The solid-looking build quality is complemented by a physical mode dial, a hot shoe, and an honest to goodness exposure compensation dial, just like you'd see on a $1,000 compact like Fuji's X100S. There's also a relatively chunky grip on the front, a pop-up flash, and a big 3-inch 921k-dot panel around back.
The screen is fixed and not touch-sensitive. We really would like to see both options in a camera like this—the former for framing difficult shots and the latter for quicker shooting—but we're assuming they're a casualty of the HX50V's pocketability.
Other notable features include 1080/60p video recording with the AVCHD codec, 10 fps burst shooting at full resolution, and built-in WiFi and GPS. The battery is rated for an impressive 400 shots on a charge, outdoing a lot of similarly equipped cameras.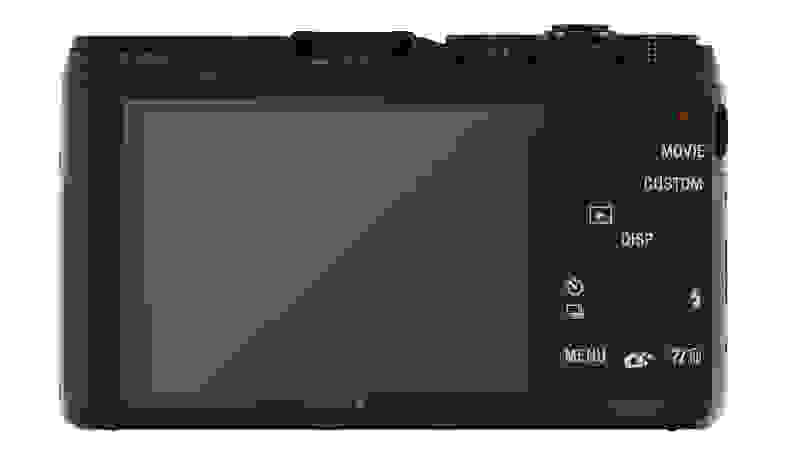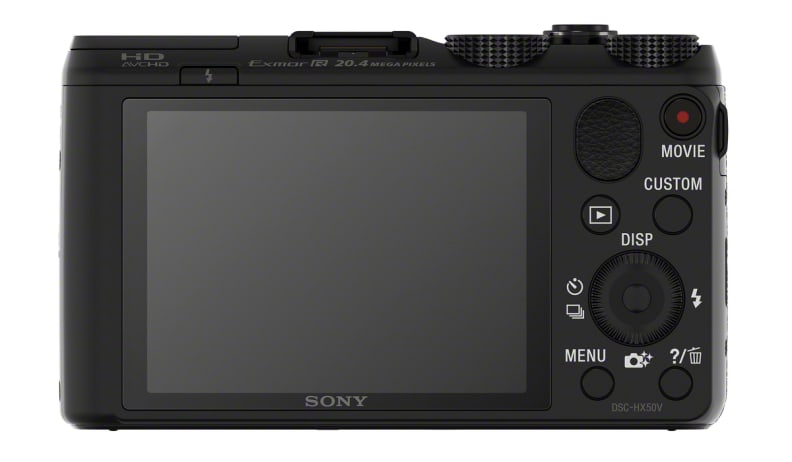 The multi-interface shoe can be used to mount accessory flashes, microphones, and other add-ons, enhancing the HX50V's photography and video chops. WiFi functionality allows for pairing with smartphones and other connected devices, meaning your phone can be used as a remote viewfinder and control center.
Sony says the HX50V will start shipping in May at an MSRP of $449.99. For more information on this and other Sony digital cameras, check out the company's Cyber-shot homepage.