*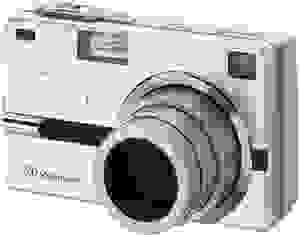 April 6, 2005 *– Spring has sprung and with it comes savings on last year's digital camera models. Pentax Imaging Company is offering savings in the United States and United Kingdom, although on different cameras. In the United States, consumers can get a $50 Visa gift card when they purchase either a Pentax Optio 750Z or Optio SV between April 1 and July 31. Consumers in the United Kingdom can get £50 cash back on the Pentax Optio *ist DS camera body or £100 cash back when purchased with a Pentax 18-55mm lens between April 4 and May 31.
The Pentax Optio 750Z packs 7 megapixels on its 1/1.8-inch CCD and houses it in a compact 3.9 x 2.4 x 1.7-inch frame. With a low reflection 1.8-inch LCD screen, this digital camera displays a 100 percent field of view. A 5x optical zoom lens and full automatic to manual capabilities can be found on the Optio 750Z. The Pentax Optio SV has the same 5x optical zoom lens of the 750Z, but comes with 5 megapixels and lacks the Manual and Priority modes that the other camera has. The 750Z retails for about $550, while the SV retails for $450. A note to U.S. consumers: the $50 Visa offer does not apply to purchases from Sam's Club retailers.
U.K. consumers can get a rebate on the higher end Optio **ist DS digital single reflex camera. The **ist DS retails for about $800 and aims for the same market as the Nikon D70 and Canon Rebel. It records with 6.1 megapixels and uses a Secure Digital card, while most SLRs use a larger CompactFlash card. The 2-inch LCD screen is a nice feature on this camera body, which features manual functionality with a few optional automatic settings.