Cameras
Sharpcast Version 1.1 Released
Software provider Sharpcast, Inc. released an updated version of the data-syncing utility, Sharpcast 1.1. Sharpcast, known for its photo management capabilities for multiple devices, now includes a slideshow feature for web blogging and added support for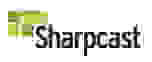 June 27, 2007 – Software provider Sharpcast, Inc. recently released an update to its data-syncing utility Sharpcast. The update includes a slideshow feature for blogs and mobile phone support. Users who sign up for either the free or subscription-based accounts will also receive free prints.
"We've spiced things up with cool new slideshows for your blog, added shared and group albums viewing to the mobile edition, and made the whole thing even faster than before!" states the company website.
With Sharpcast 1.1, users now have a personalized account (i.e. yourname.sharpcast.com) to display Web albums. Users can also turn gallery albums into interactive blog slideshows, allowing viewers to comment on the photos.
Users can now directly import their contacts into Sharpcast from Microsoft Outlook and Web-based e-mail clients such as Yahoo! and Gmail. Sharpcast 1.1 adds support for Windows mobile phones and will add more phones later this year. Additionally, users can order prints and gift merchandise directly from Sharpcast. 
New users will receive 10 free 4x6-inch prints when they sign up for the free account and can earn more free prints by referring a friend. Premium account holders will receive 25 4x6-inch prints for the monthly plan or 100 free prints for the annual plan.
Sharpcast is available for download at sharpcast.com. Premium editions cost $5.99 per month or $64.99 for per year.