Cameras
The 10 Best Black Friday Camera Deals
Black Friday will be packed with great camera deals, but you can get some of the best right now.

Credit:
While televisions may be the biggest Black Friday draw, cameras are also among the hottest commodities on the biggest shopping day of the year. With most camera announcements coming in January, Black Friday is the last chance for retailers to clear out stock in anticipation of next year's models. And that means excellent prices for you.
That said, cameras aren't immune from the usual Black Friday psuedo-deal shenanigans. You're likely to see cameras from brands you've never heard of, as well as three-year-old models being pitched like they're shiny-new. Ultimately, some so-called Black Friday deals aren't really deals at all.
Fret not: We're here to separate the wheat from the chaff, and give you the best camera deals for Black Friday 2013.
1. Canon EOS M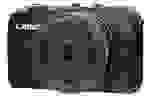 Price: $299.00
Kit: 18-55mm IS STM lens
Store: B&H Photo Video
Availability: Now
Canon's first foray into the new frontier of compact system cameras was met with marked indifference by reviewers and photographers alike. But the truth is that the EOS M is a fine camera that performs on par with any of Canon's sub-$1,000 DSLRs. The biggest hardware gripe that marred the EOS M (originally $849.99 with this same lens) at launch was its slow autofocus, but subsequent software tweaks by Canon have improved things drastically.
It's not only the autofocus that's improved, either. A big factor in the lukewarm response to the EOS M was its extremely high initial price tag, but the asking price has since dropped by a whopping 65%—one of the deepest discounts we've seen in years. Even better: You can get the EOS M with lens at B&H for $299.00 right now and skip the Black Friday madness altogether.
2. Canon EF-M 22mm f/2 STM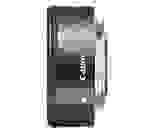 Price: $89.00
Store: Rakuten.com
Availability: Now
If you're sold on picking up a marked-down EOS M, consider completing the EF-M lens set with this 22mm f/2 pancake. It's sharp as all get out, it'll be great in low light, and its compact size won't take up much space in your bag.
Originally $299.99, this lens is also available at a remarkable discount. Available at Rakuten.com (formerly Buy.com) for just $89.00, the 22mm f/2 STM lens is a serious steal, and it's available right now.
3. Nikon D3200
Price: $499.99
Kit: 18-55mm VR + 55-200mm VR + 16 GB memory card + camera bag
Store: Best Buy
Availability: Friday (in-store only)
In a win for traditional brick and mortar values, Best Buy is offering the Nikon D3200 with two kit zoom lenses (the 18-55mm VR and 55-200mm), a 16 GB SDHC memory card, and a camera bag for just $499.99.
The D3200 is Nikon's most affordable DSLR, but it still performs very well. Perfect for system camera beginners, it has a great mix of video and still photography features that should offer a huge step up from virtually any point-and-shoot. Some shoppers might be tempted by Canon's entry-level T3, which is available in a similar package for $449.96, but the T3 is now nearly three years old and the D3200 runs rings around it in our performance tests.
4. Canon PowerShot SX50 HS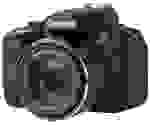 Price: $329.99
Store: Amazon.com
Availability: Now
Superzoom cameras are always in high demand, because they offer the kind of massive zoom ranges you can't get in anything other than a camcorder. Canon's SX50 HS is not only one of the zoomiest on the market (with a ridiculous 50x optical zoom), but it's also our Superzoom of the Year for the past two years running. The camera offers a great combination of superior straight-out-of-the-camera image quality, features, and usability that should make any soccer mom or hockey dad happy.
Though competing models are still going for prices in excess of $400, the SX50 HS can be had for just $329.99 at Amazon right now with free shipping. And if you're looking for a bundle, you can get get the deal with a 32GB card and a case for just $364.93.
5. Samsung NX300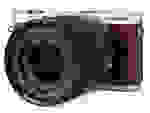 Price: $599.00
Kit: 20-50mm + 50-200mm + Adobe Lightroom
Store: B&H Photo Video
Availability: Now
The Samsung NX300 was one of our favorite compact system cameras of the year, winning our Best Mid-Range Mirrorless Camera award for 2013. It was already a great value at its MSRP of $749.99, which makes this $600 bundle deal from B&H Photo Video truly spectacular. And better yet, it's available right now.
The NX300 combines fantastic still image performance, a great smartphone-style touchscreen menu system, and stylish retro-modern looks. Its image quality is on par with virtually any modern DSLR, and the user experience is top notch. This particular bundle includes the brown leatherette version of the NX300 body (our favorite finish) paired with the 20-50mm f/3.5-5.6 and 50-200mm f/4.0-5.6 kit lenses. Free shipping is also included.
6. Panasonic Lumix G5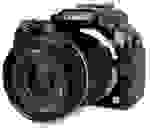 Price: $399.00
Kit: 14-42mm
Store: Amazon.com
Availability: Now
Panasonic's G-series of Micro Four Thirds cameras has consistently delivered excellent image quality in a compact yet ergonomic package. The Lumix G5, released just last summer, continued this trend with a high-quality EVF, quick autofocus, and 1080/60p video shooting.
The Lumix G5 is yet another deal that you can get right away, available body-only for just $345.00 or with its 14-42mm kit lens for just $399.00 at Amazon.com.
7. Nikon Coolpix L820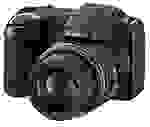 Price: $199.99
Store: Target.com
Availability: Now
Nikon's L820 is an incredibly popular compact camera, offering a 30x optical zoom in a comfortable body that's stocked with ample controls. The L820 is powered by AA batteries, making it an ideal travel partner as well.
You can pick up the L820 for just $199.99 today at Target.com as part of Target's Black Friday preview. Free shipping is also included.
8. Canon PowerShot ELPH 330 HS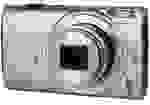 Price: $399.00
Kit: Camera case + 8 GB memory card
Store: Best Buy
Availability: Friday (in-store only)
The Canon ELPH 330 HS took home our Best Value Point-and-Shoot award for 2013 because it's simply the best sub-$200 camera you can get. The camera's image quality punches well above its price tag, its controls are easy to use, and the supremely portable form factor can't be beat.
At Best Buy, you can enhance the value proposition even further, picking up the camera, a case, and a memory card for just $129.99 starting Friday morning. There are lots of super-cheap junk cameras that get passed off as "good deals" on Black Friday, but the 330 HS is a legitimate bargain.
9. Canon EOS 5D Mark III
Price: $2,445.00
Store: eBay.com
Availability: Friday (online only)
The Canon 5D Mark III is a professional's camera, and as such it commands a professional price: It's usually $3,399.00 body-only, though you can generally find it for a few hundred dollars off throughout the year.
On Black Friday? Various dependable sources are saying it will be available for a ridiculously low $2,445.00 from an as-yet-unnamed eBay seller (our money is on BigValueInc). That's almost a cool $1,000 off the original MSRP.
In addition to its superb stills capabilities, the 5D Mark III is a fantastic video camera. Its full-frame sensor offers top-of-the-line image quality, its autofocus is similarly top-notch, and there are plenty of cinematographers that use it as their primary rig—'nuff said. If you can time it right, this should easily be the photographic deal of the day come Friday. But expect quantities to be very limited. Best of luck!
10. Nikon D5100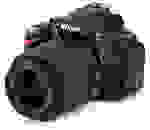 Price: $499.00
Kit: 18-55mm + 55-200mm
Store: Walmart
Availability: Friday (in-store only)
Feeling bold? Bold enough to brave Walmart on Black Friday? If so, you can pick up the Nikon D5100 with two lenses for just $499.00.
Even though this camera is now three generations old, that's still a great value. A fully articulating rear LCD, 1080p video recording, and a very good 16.2-megapixel APS-C CMOS sensor are all excellent selling points, and the kit lenses will get you started on your way to full-blown photo addiction. For $499.00, the D5100 can easily hold its own against the competition.
[Hero image: Flickr user "401(K) 2013"]