Cameras
The best camera deals online right now
Looking for a good deal on a new camera?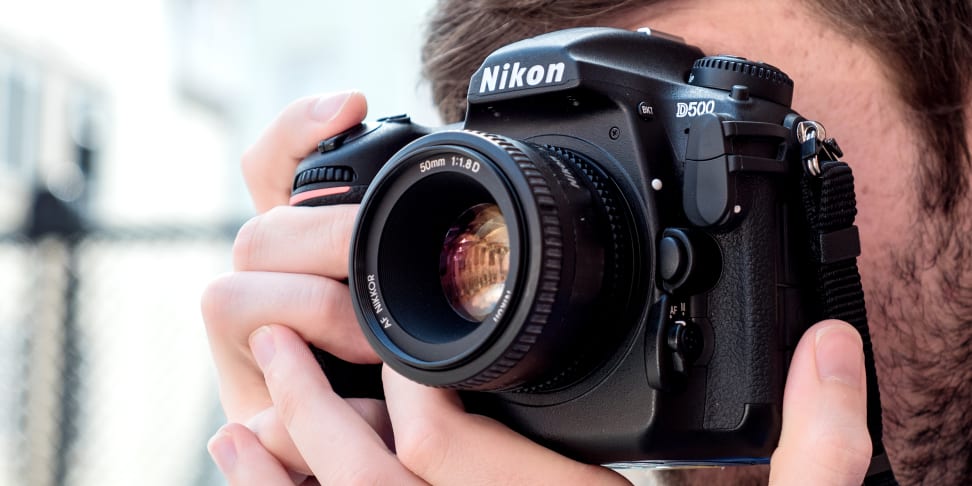 Credit: Reviewed.com / Kyle Looney
We've scoured the web to find you the best deals on good products. While Reviewed.com may receive a small share of the revenue from your purchase, editorial opinions are independent from any business sales.
---
Shopping for a new camera can be intimidating, but a good deal can go a long way in helping you narrow down your choices. To that end, we're happy to do the legwork for you; we stay up-to-date when it comes to the best camera offers the internet has to offer. These are our current top deals:
Canon Rebel SL1 + two lenses - $309.99
Panasonic Lumix GX8 with free lens, $150 gift card - $997 at B&H (SAVE $150)
Canon Rebel T5 + Two Lenses - $449 at Amazon (SAVE $847)
Panasonic G7 - $497.99 at Amazon (SAVE $300)
Sony Alpha a6000 - $548 at Amazon (SAVE $150)
---
Canon Rebel SL1 (refurbished) and two lenses for $309.99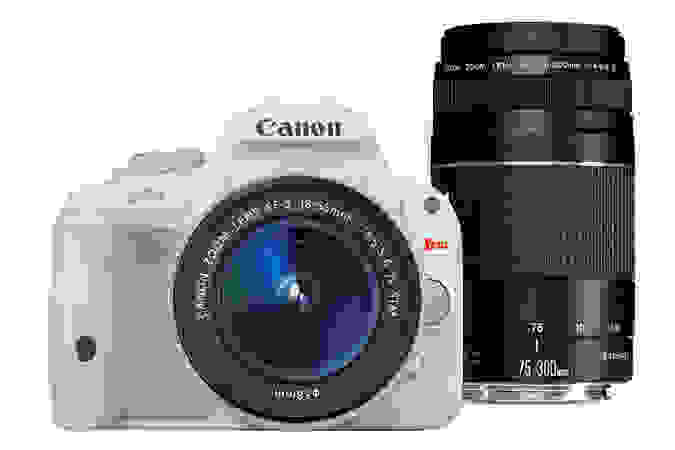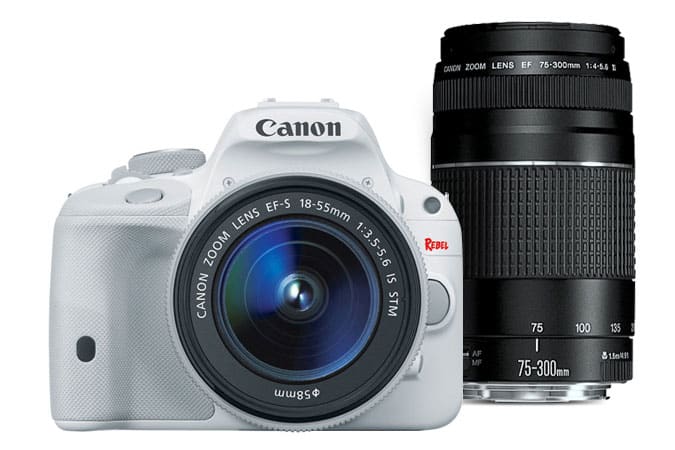 The Canon Rebel SL1 is available refurbished direct from Canon USA for just $309.99. Sweetening the pot is an included EF 75-300mm f/4-5.6 III zoom lens, which is also refurbished. You get a full 1-year warranty on both, and Canon did the work so it should be just fine. The SL1 is unique among Canon DSLRs for its small size, though it packs all the same image quality and performance as the bigger Rebel DSLRs. For less than $400, this is one of the best deals we've ever seen.
---
Panasonic Lumix GX8 with free 12-60mm lens and $150 gift card at B&H
This Panasonic Lumix was among the best cameras we tried out last year, and you can snag one for an unbelievable price right now. Featuring a 20-megapixel sensor, in-body image stabilization, and awesome 4K video shooting capabilities, B&H is practically giving them away for $997. That includes a weathersealed 12-60mm kit lens that sells for around $500, AND a $150 gift card means you're getting $700 worth of goodies along with that nicely-priced Lumix body.
---
Canon Rebel T5 and two lenses for $449 at Amazon
Canon's Rebel line of DSLRs are everywhere these days, and for good reason: they're easy to use, durable, and take great photos. These bundles are always wickedly popular on Black Friday, but this bundle is actually cheaper than many we see on the big day. For $449 you get the T5, the basic 18-55mm IS II lens, as well as a 75-300mm f/4-5.6 III lens and a Canon-branded camera bag. That gives you almost everything you need (you'll want an SD card like this one) for under $500 with enough zoom for outdoor sports photos.
---
Panasonic G7 for $497.99 at Amazon
Panasonic's G7 is a very tightly designed little camera, with a DSLR-style body that's a bit smaller than most actual DSLRs. It can shoot 4K video and features Panasonic's advanced 4K Photo modes, and it takes images that are better than most cameras in this price range. This version just comes with the basic kit lens, but it's a steal at under $500 with a kit lens. Best of all? There are some very affordable Micro Four Thirds lenses to go with this, meaning you can build out your entire kit and save money all along the way.
---
Sony Alpha a6000 for $548 at Amazon
The Sony Alpha a6000 is one of the most popular cameras in the world, because it's compact, easy to use, doesn't cost a ton, and it takes great photos. We love its design and how it handles, and it's particularly good if you've only shot with point-and-shoots and smartphones before. Usually costing closer to $700, the A6000 has been falling in price for some time. The bundle around this camera is sold out currently, but the base price of just $628 is fantastic and you can easily pick up a bag and a memory card and save over $100 all around.
---
Panasonic Lumix LX100 for $647 at B&H
Panasonic's awesome Lumix point-and-shoot might be the best you can buy in terms of all-around imaging prowess, and you can pick one up for a steal right now. If you buy this awesome camera through B&H, not only do you get a second battery, but you also save $150. For $647, it's hard to compete in terms of flexibility and build quality, not to mention the added bonus of 4K video. Even though it's two years old, this Lumix is one of our favorite point-and-shoot cameras ever made, and you can grab it now for an all-time low price.
---
Related Video