Cameras
The New Olympus E-PL7 Has Futuristic Guts, Retro Charm
Olympus's new mid-range Micro Four Thirds has power in a petite package.
Credit:
Photkina 2014 kicks off in just a few short weeks, but apparently that isn't soon enough for some camera companies. Olympus is pre-empting the news cycle, announcing the new E-PL7 today.
We had a chance to go hands-on with the new E-PL7 ahead of today's announcement, and Olympus shooters will find plenty that's familiar here. It's similar in size to the E-P5, released last June, with a few more retro touches and a control scheme more aimed toward the novice set than enthusiasts.

For starters, the E-PL7 has a 16-megapixel Live MOS image sensor, coupled with the Olympus TruePic VII image processing engine.
That's the same combo that we saw in the Olympus OM-D E-M10 earlier this year, which yielded excellent results. The new sensor has 3-axis image stabilization built into the body, utilizing voice coil motors for extremely rapid, quiet shake correction.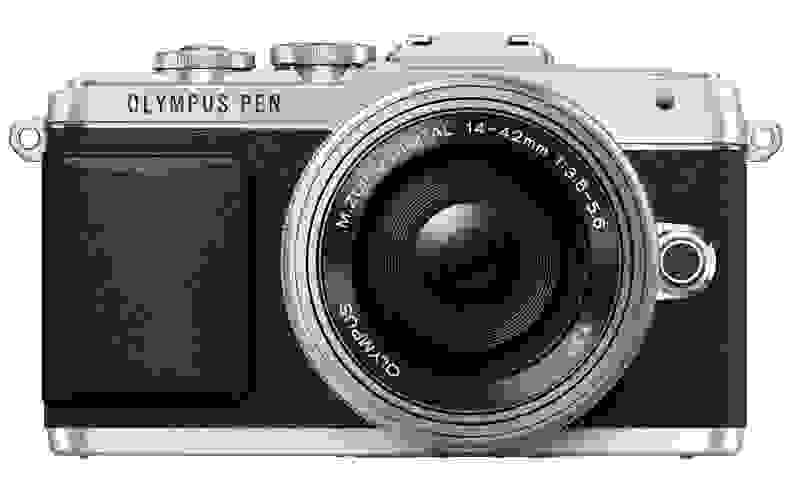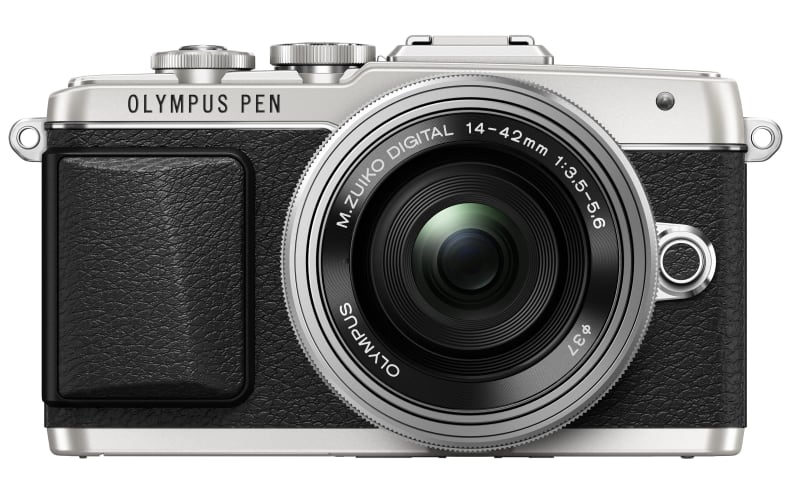 The new E-PL7 also has an updated 1.04m-dot 3-inch LCD, which is now 3:2 rather than 16:9 providing a better framing experience for photographers. Still shooters will also benefit from a new 81-point speedy autofocus.
We found the camera was lightning quick to focus indoors in normal lighting in our short hands-on time with it, with 8fps burst shooting (3.5fps with autofocus) adding to the camera's action-shooting chops.
The new LCD also articulates away from the body, allowing for easy off-angle shooting. Unlike many other articulating LCDs this one actually flips below the camera to face your subject. Olympus demoed this feature in our briefing and explained that it's primarily to assist with taking selfies and group shots.
Since the LCD flips downward your arms are less likely to be in the frame when holding the camera for selfies. The camera also automatically changes into a special selfie mode as soon as the LCD is flipped down, which places a special shutter button in the center of the touchscreen and automatically defaults to a two second timer.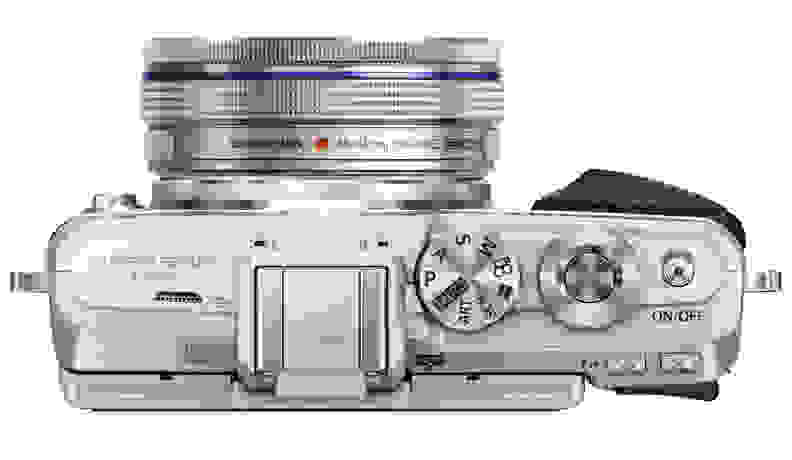 Like most other cameras these days the E-PL7 also includes built-in WiFi. Connecting the camera to your smartphone is relatively simple, using a QR code from the camera to easily link the the two devices wirelessly. Once connected you can control the camera remotely or share photos quickly to the phone.
In more minor news Olympus also revealed an updated version of its Image Share app, which now moves to version 2.4 and supports live bulb shooting remotely. The company also revealed that the black special edition 12mm f/2.0 Micro Four Thirds lens will lose its "Special Edition" moniker and instead be available normally from now on at $799.99.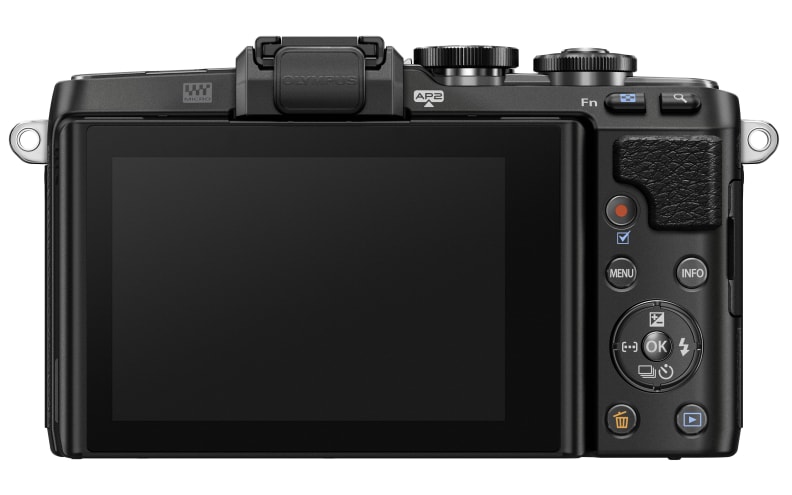 The E-PL7 will launch sometime in September, kitted with the standard 14-42mm Micro Four Thirds kit lens for $699.99. It will also launch body-only for $599.99.
You can also accessorize the E-PL7 with a genuine leather body jacket for $59.99, a leather lens jacket for $44.99, an underwater housing for $749.99, or a powerful underwater flash for $499.99.