Cameras
Three new entry-level compacts from Nikon
Nikon unveils three "family" oriented compacts for price-conscious shoppers, including a superzoom, a tough cam for tight budgets, and a AA-powered entry-level model.
Nikon announced three new easy-to-use, budget-friendly "family" cameras today, including a superzoom, a tough cam for tight budgets, and a AA-powered pocket option.
The Coolpix L810 is a 26x superzoom with a very spacious 22.5mm wide-angle setting. Other features include Vibration Reduction image stabilization, a big and high-res LCD, and 720p HD video capability. There's no viewfinder, it runs on AA batteries (a great feature for some, not so desirable for others) and the 16-megapixel CCD sensor probably won't produce the best image quality, but at $279.95, it might be hard to say no to such a long zoom range. It'll be available this February in shades of red, black, and blue.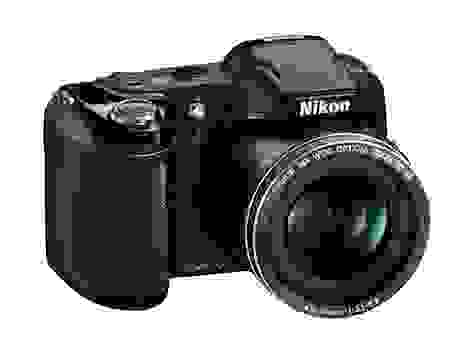 Most tough cameras, like Nikon's own AW100, are very pricey. The Coolpix S30 can't stand quite as much abuse, but at $119.95, it's a worthy tradeoff. Shockproof up to 2.6 feet (about the height of a young child, no?) and waterproof to 9.8 feet, it'll hold up just fine. The rest of the spec sheet looks a bit dated—a 10.1 megapixel CCD sensor and 3x zoom, though there is 720p HD video—but as long as it doesn't run into any build quality issues, it could be one of the most desirable cheap cameras this year. It'll be available in February in white, blue, and pink.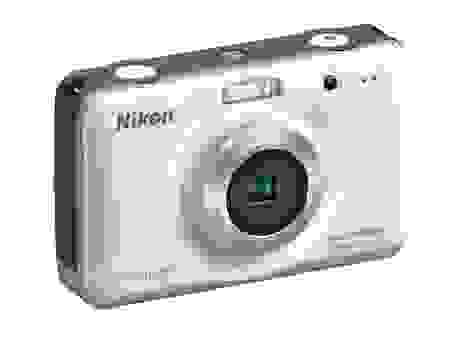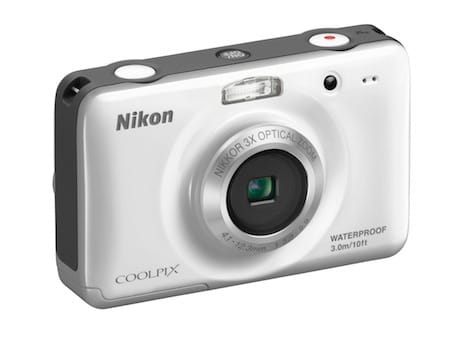 Low-end point-and-shoots don't sell like they used to thanks in large part to camera-phones. But some people still want a dedicated camera, and they don't want to pay a lot for it. (A lot of these people are grandparents.) The L26 aims to serve that niche, offering a reasonably decent spec sheet with 5x zoom, high-def video, and a 3-inch screen. Operation is all automatic, too. It's AA-battery powered, too. It'll be out this February for $119.95 in red, black, and silver.
Official Press Release***PERFORMANCE FOR STUNNING PHOTOS AND HD VIDEO**
Easily Capture Special Moments with Spectacular Photo Quality and Have Fun While Doing It
MELVILLE, N.Y. (Jan. 31, 2012) – Today, Nikon Inc. introduced a new line of COOLPIX digital cameras that combine affordability and convenience with performance and versatility to create a lineup of cameras that are ideal for the modern, fast-paced and connected family. Perfect for any type of family adventure from the sidelines to the backyard, the COOLPIX L810, L26 and S30 each offer a simple, convenient and fun way to capture great photos and HD movies with ease.
Expanding on Nikon's outstanding long zoom reputation, the COOLPIX L810's extremely powerful zoom (26x) offers a chance to capture every detail without giving up the convenience of a compact point-and- shoot camera. The COOLPIX S30 is a new type of camera from Nikon, providing worry-proof construction with a simple to use interface and an affordable price point so any family can enjoy photography with a camera that instills confidence. The COOLPIX L26 is ideal for casual photographers and streamlines photo-taking with intelligent Nikon technologies like automatic Scene Modes and easy-to-understand controls. All three cameras are AA battery compatible for the ultimate on-the-go convenience.
"Today's family spends time together in more places than the dining room table; they are on adventures and vacations together, constantly in motion and creating memories," said Bo Kajiwara, director of marketing, Nikon Inc. "Nikon's latest COOLPIX cameras combine Nikon's renowned image quality, advanced performance and superior technology to offer simple and affordable cameras for every member of your family."
Read more at www.nikonusa.com

*
{:{PhotoGallery article.attachments}:}