Cameras
Tthink Tank Photo Releases 'Skin' Modular Bags
Think Tank Photo also announced the release of their new Skin" series which consist of modular bags that are designed to fit on Think Tank Photo belts or regular belts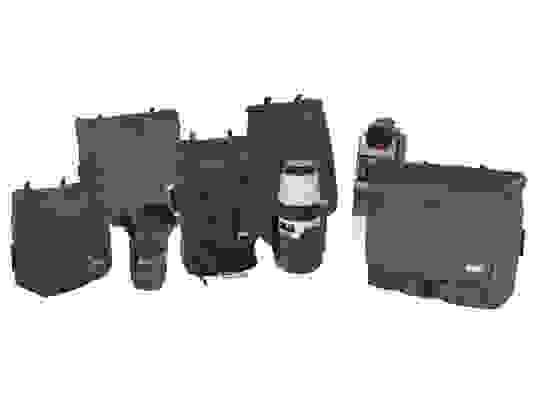 Think Tank Photo also announced the release of their new Skin' series which consist of modular bags that are designed to fit on Think Tank Photo belts or regular belts. The bags include a 'Silencer Flap' which keeps hook and loop quiet in order to avoid undue attention and there is also a front pocket for small accessories. You can save 20% off individual item prices when purchased as a set and for more information go here.
There are six Skin components.
• Skin 50 -- Holds a 16-35mm f2.8 or similarly sized zoom lens, with hood in position.
• Skin 75 -- Holds up to a 70-200mm f2.8 lens with hood attached.
• Skin Double Wide -- Holds up to two 70-200's with hoods reversed, multiple lenses and more.
• Skin Chimp -- Holds a pro-sized SLR camera body.
• Skin Strobe -- Carries one SLR flash unit.