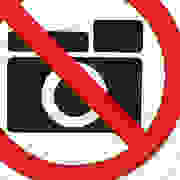 Think twice now before taking out your camera in the UK. Jacqui Smith, who is UK's home secretary, has given the green signal for photography to be restricted in the UK.
In a letter addressed to the National Union of Journalists, Smith said that local restrictions on photography in public places is necessary even though there are no legal restrictions.
Excerpt from the letter:
'Decisions may be made locally to restrict or monitor photography in reasonable circumstances. That is an operational decision for the officers involved based on the individual circumstances of each situation.