Cameras
Watch Airbus Risk $1.5 Billion in a Wild Airplane Stunt
Warning: Dramamine may be required.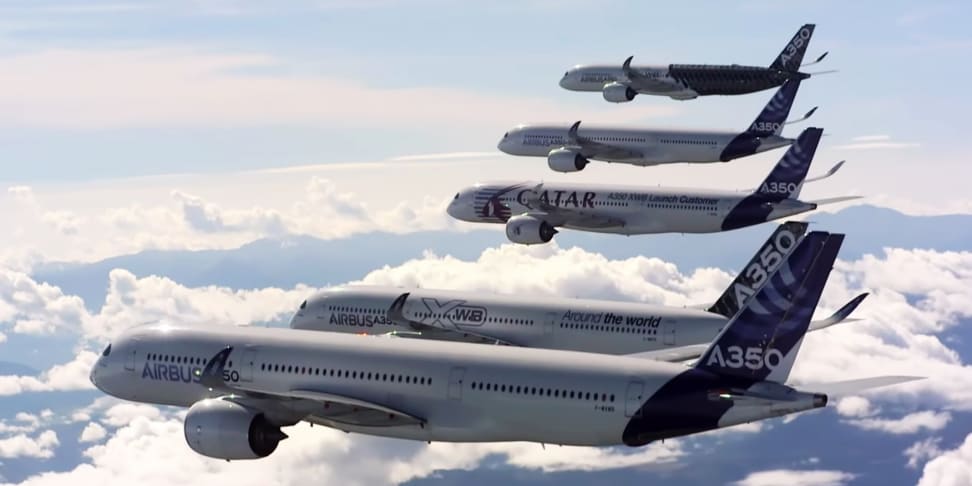 Credit:
I've been obsessed with airplanes for most of my adult life, and if you ask me, there's nothing as awe-inspiring as formation flying.
Airbus recently took this remarkable skill to a whole new level in a promo video designed to show off its new A350 XWB passenger jet. The beautifully choreographed stunt involved five of the brand-new A350-900 jets, as well as two chase planes and a helicopter.
The costs of the shoot are unknown, but each jet has a list price of $300 million, so it's safe to assume that well over $1.5 billion of machinery was on the line.
---
---
For the shoot, Airbus pilots flew the jets in three different formations—arrow, diamond, and echelon—and completed a low pass in a diamond formation. Many of the pilots involved were ex-military members, so they were already familiar with formation flying. However, they came from a variety of different national Air Forces and Navies, so extensive pre-planning was necessary to ensure everyone understood the perfectly timed commands and signals.
Airbus's finished video showcases both the planning and execution of the incredible aerial maneuvers. It also provides a brief glimpse into how these aerial videos are shot—a process that Mike Kelley of Fstoppers has broken down in revealing detail.
Via: Fstoppers
---
Related Video