Reviewed
Why Amazon won't ship some items from the U.S. to Canada
It's a little more complicated than you might imagine.
Credit: Amazon
When it comes to online shopping, it's no secret to Canadians that Amazon.com offers a much wider selection of items and better deals (depending on the current U.S./Canadian dollar exchange rate) than its Amazon.ca counterpart. Shoppers in Canada can often have purchases from Amazon.com delivered directly to their doorsteps. But every once in a while, they'll encounter the dreaded message: "this item cannot ship to your selected delivery location."
Understanding what can and what can't be shipped to Canada from the United States, as well as what makes shopping on Amazon's U.S. site instead of Amazon Canada worthwhile, can go a long way towards making you a happier, savvier online consumer.
---
Why Shop Amazon.com instead of Amazon.ca?
Aside from its wider selection of products and better deals, Amazon.com often offers products at a much lower price than Amazon Canada does. Even after factoring in the currency exchange rate, duties, taxes, and additional credit card fees, a product purchased on Amazon's U.S. site can still cost up to 50% less than if you were to buy it from Amazon.ca. Additionally, Amazon.com may offer products from brand names that can't be found anywhere in Canada.
Canadians thinking about buying from Amazon.com, should keep a few things in mind:
While the shipping rates might not be bad or even non-existent if you're a Prime member, third-party Amazon sellers may charge an extra freight forwarding fee. You'll be charged Canadian sales taxes, including HST, GST, and/or PST, on any purchase you make. -There are also duty rates to consider. These can range from 5% to 20%, or more. The value of our dollar, versus the U.S. dollar, is in constant flux. Be careful not to buy anything from the United States when our dollar's value is low.
Foreign currency transaction fees from your credit card or PayPal account will be added to your bill. They usually average about 2.5% of the total cost of your purchase. If you make frequent online purchases from companies outside of Canada, it's worth talking to your financial institution about credit cards that don't have foreign transaction fees.
Why Can't Some Items be Shipped to Canada?
There are two main reasons you might not be able to order an item from Amazon U.S. to ship to Canada:
Vendor's Choice
Sometimes, a company based outside of Canada may choose not to ship to our country because they aren't familiar with our border restrictions. A failure to understand our shipping restrictions can lead to the shipment being returned to its point of origin or being held by customs. In either instance, the vendor would not only lose their sale, but they'd also be responsible for the cost of returning the package.
Some vendors won't ship to Canada because of the mountains of paperwork involved. Louis-Carl Brissette Lesage, a spokesperson for The Canadian Border Services Agency, which is in charge of enforcing policies relating to international agreements as they apply at the Canadian border, says that some overseas companies get around this red tape by selling their products to a third-party seller in the United States that's better equipped to navigate Canada's customs requirements.
There are also complications that arise when contracts cross borders.
Some businesses may not want to ship electronics, for example, from the U.S. to Canada, because of their warranty. Many manufacturers won't honor the warranty on products sold outside of their region of origin, leaving Canadians who bought a complicated electronic device high and dry, should something go wrong with it. Where physical media, like CDs and DVDs, are concerned, individual artists and entertainment companies often assign specific rights to Canadian merchants. As such, importing music and movies into Canada from a foreign company like Amazon.com, would violate those rights, potentially placing the foreign company in legal hot water.
If you run into a product on Amazon.com that won't ship to Canada, you might want to consider using a third-party shipping company like Borderlinx or Parcl. They provide a U.S. mailing address that your packages can be shipped to. Once the product shows up, they'll send it to your address in Canada. Just be sure that what you buy will be allowed to cross the border, first.
Legalities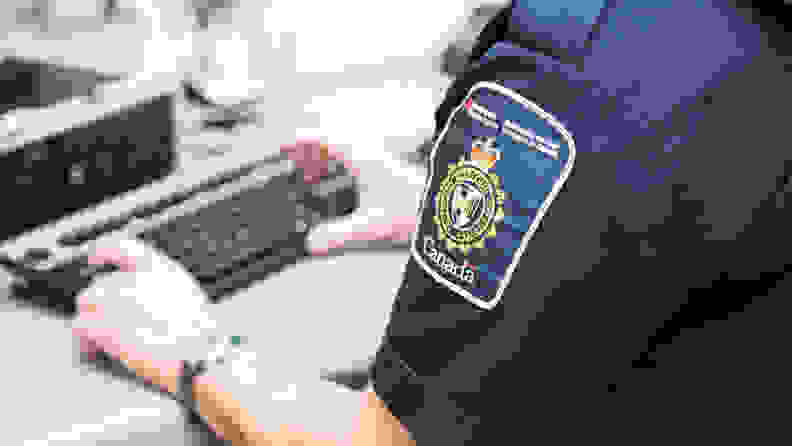 Brissette-Lesage says that items from Amazon.com might be prohibited or restricted for sale in Canada due to regulatory requirements or government certifications that the product doesn't meet. Medicines that haven't been approved by Health Canada, are an example of this. Further, products like vitamins and supplements imported to Canada must meet our labeling rules. Even if a drug or supplement is approved for use in Canada, they may still not be allowed into or out of the country, due to regulatory issues. The muscle-pain drug, Robaxacet, is an example of this. Canadians can buy it, over-the-counter, in any drugstore. However, in the United States, a prescription is required to purchase it.
For a deeper dive into the products that are and are not allowed to cross our border, the CBSA provides consumers with a comprehensive list of what can and can't be shipped into Canada, from Amazon.com or anywhere else.
The Bottom Line
It's up to companies like Amazon.com to decide if they want to jump through the hoops required to sell products to Canadians or not.
For a massive company like Amazon, it makes sense that they'd prefer to sell to Canada almost exclusively, or at least predominantly, through their Canadian website to keep things simple. In order to keep costs low, these orders are sent to customers from fulfillment centres, located in Canada (Amazon declined to comment on this topic.)
If a product is legally allowed to come to Canada and it's something you really want and/or can't get otherwise, do the math. If it's worth your while, consider using a packaging forwarding service to get it.
Keep in mind that, even if you're getting a great deal from Amazon.com, every product you buy from outside of our borders potentially takes money out of the pocket of a Canadian business.
The product experts at Reviewed have all your shopping needs covered. Follow Reviewed on Facebook, Twitter, and Instagram for the latest deals, product reviews, and more. Prices were accurate at the time this article was published but may change over time.