The Best Compact Ventless Dryers of 2019
By Jonathan Chan, June 20, 2017, Updated February 20, 2019
It's safe to say that more Americans than ever are living in RVs, tiny homes, and urban apartments. Living spaces that stray from the traditional often lack the duct work to support a regular dryer, but that doesn't mean you're stuck with a laundromat or clothesline.
If you're among the two percent of Americans who needs a ventless dryer, your options are relatively slim. Fewer than ten models are available, and they can be hard to find in stores. If you're looking for the best ventless dryer, we'd recommend the Miele TWI180 (available at Appliances Connection for $1,799.00). But if you need something a little more affordable, the LG DLEC888W (available at Home Depot) is an excellent choice, as well.
We spent the better part of a month testing five top-selling ventless dryers in our labs in Cambridge, Mass. We dried nearly 50 loads of sheets, towels, shirts, and comforters—all to see which ventless dryer will give you the best performance, value, and features for your money.
Here are our picks.
Miele TWI180
LG DLEC888W
Fisher & Paykel DE4024P1
GE GFT14ESSLWW
Bosch WTG86401UC
Blomberg DHP24412W
Electrolux EIED200QSW
Updated February 20, 2019
Advertisement - Continue Reading Below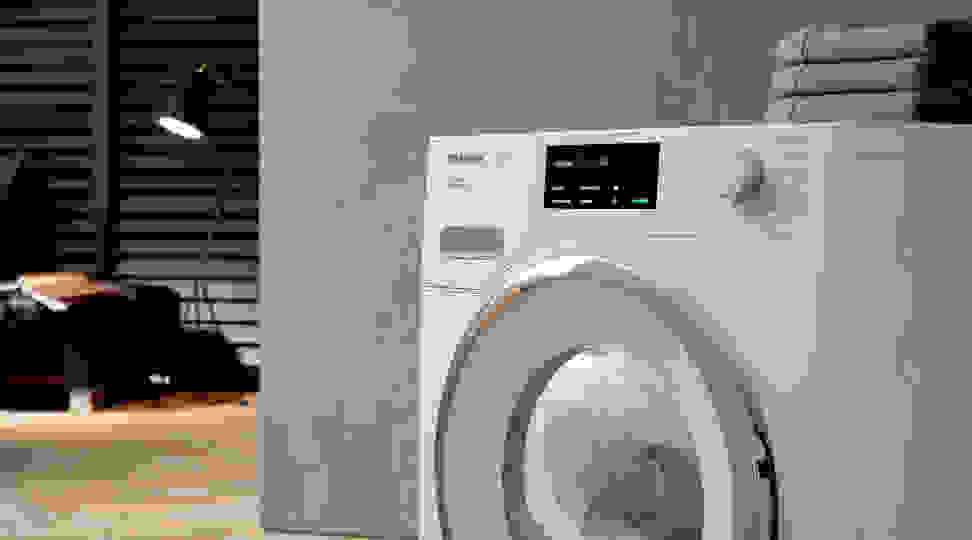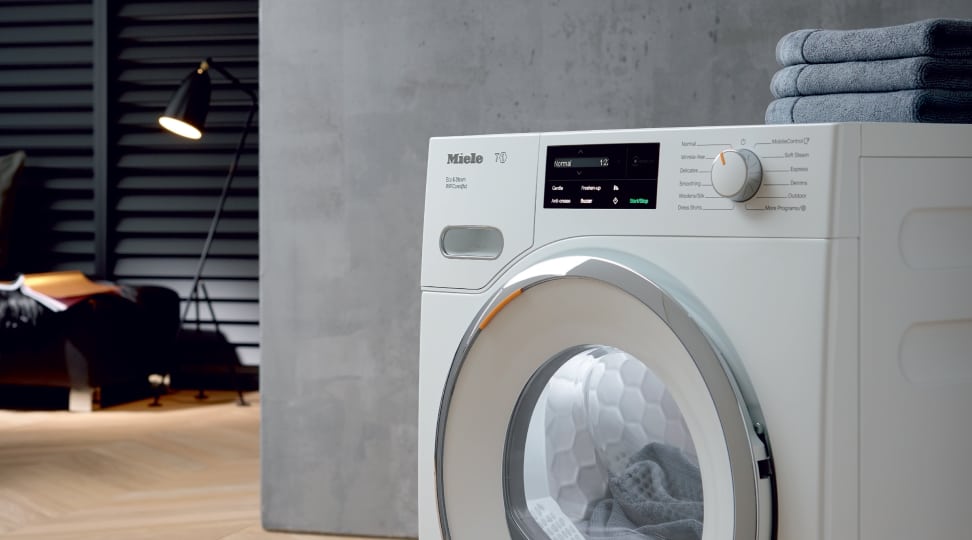 Before You Buy: What to Know about Ventless Dryers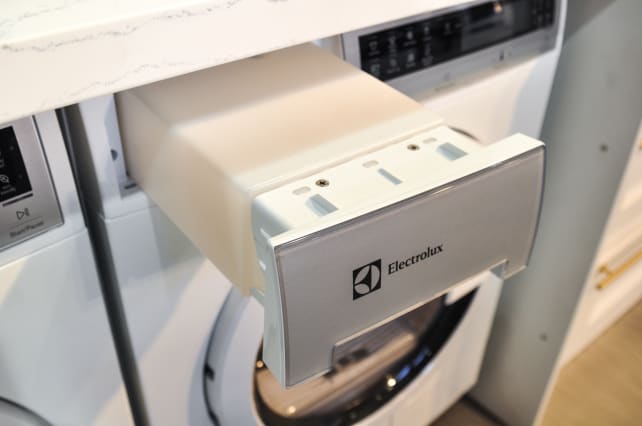 No matter which ventless dryer you buy, you should know a few things first. All the models we tested were compact—a standard width of 24 inches wide. That means they can fit about half the amount of clothes as a traditional dryer. This is one of the reasons why ventless dyers are great for mobile and tiny homes.
However, they're not fast. A normal dryer typically takes about an hour to dry clothes, but a ventless dryer can take anywhere from two to four times as long. That's because they can't vent moisture outside. Instead, moisture is either drained out or collected in a tank. They also get hot enough to warm a room, so remember that if you live in a small space.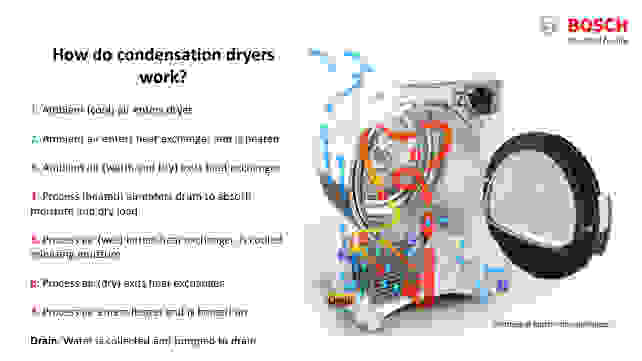 If you're willing to tolerate the idiosyncrasies of these space-saving dehumidifiers on steroids, read on. Those still on the fence can read our comprehensive guide on how ventless dryers work to find out more.
One more note: All the models we tested also require a traditional 240V dryer outlet. Models that plug into a standard outlet exist, but just aren't powerful enough to get clothes dry.
---
Other Ventless Dryers We Tested
If you're shopping for laundry appliances, check out our guide The Best Compact Washers.
Advertisement - Continue Reading Below