UPDATE: July 3, 2019
We've updated this roundup to include the Samsung WF45R6300AV fronnt-load washer. We're testing a lot of new washers, so keep an eye out for more updates in the near future!
Your washer's performance follows you out into public. A standout washer, whether it's a front-loader or a top-loader, removes stains, helps prevent wrinkles, and gets rid of odors. Whether you're washing a baby's blanket, a blouse before an important interview, or some musty towels, choosing the right washer is important.
We've tested hundreds of washers to evaluate their stain removal, efficiency, and ease of use. Out of the hundreds of washers we've tested, these are the cream of the crop. Between their cleaning performance and their cutting-edge features, they check all the right boxes.
The Electrolux EFLS627UTT (available at AppliancesConnection for $1,073.00) is our favorite washer to date. It offers superior cleaning, a blazing 15-minute Fast cycle, and even has a spot for pods in the detergent drawer. While the EFLS627UTT is the best, there are plenty of other washers that are worth checking out.
Here are our best-tested washers in ranked order:
Electrolux EFLS627UTT
Electrolux EFLS527UTT
LG WM3700HWA
LG WM9000HVA
GE GTW680BSJWS
LG WM3500CW
Samsung WF45R6300AV
GE GTW485ASJWS
Samsung WF42H5000AW
Samsung WF50K7500AW
Advertisement - Continue Reading Below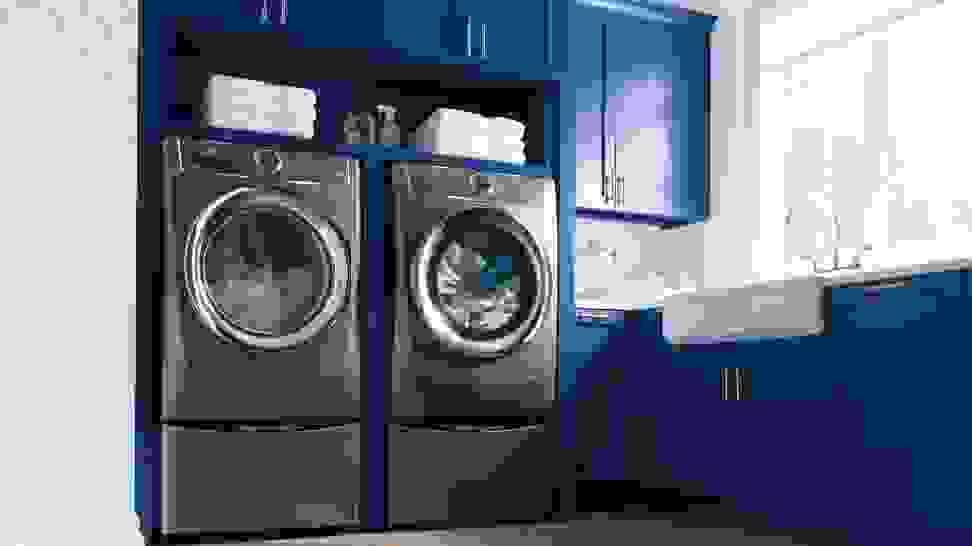 How We Tested
The Testers
Hi there! We're Reviewed's appliance testing team. Between the three of us (Jon Chan, Kyle Hamilton, and Julia MacDougall), we've spent many years testing major appliances including washers, dryers, refrigerators, dishwashers, vacuum cleaners, and robot vacuum cleaners.
We have plenty of experience testing these products in the lab, but we've also used them like normal people would in the course of their daily lives, which means that we have a great sense for what appliances are bargains at their price points, and which appliances have really useful extra features (as opposed to the kitchen-sink approach to features).
With all this in mind, you can feel confident that when we recommend a product, we're giving it our Reviewed stamp of approval, which means two things: firstly, this appliance performs well, and secondly, this appliance is easy to use. We're always reviewing new products, so stay tuned for our reviews and roundups of the latest products in laundry, refrigerators, dishwashers, and vacuum cleaners.
The Tests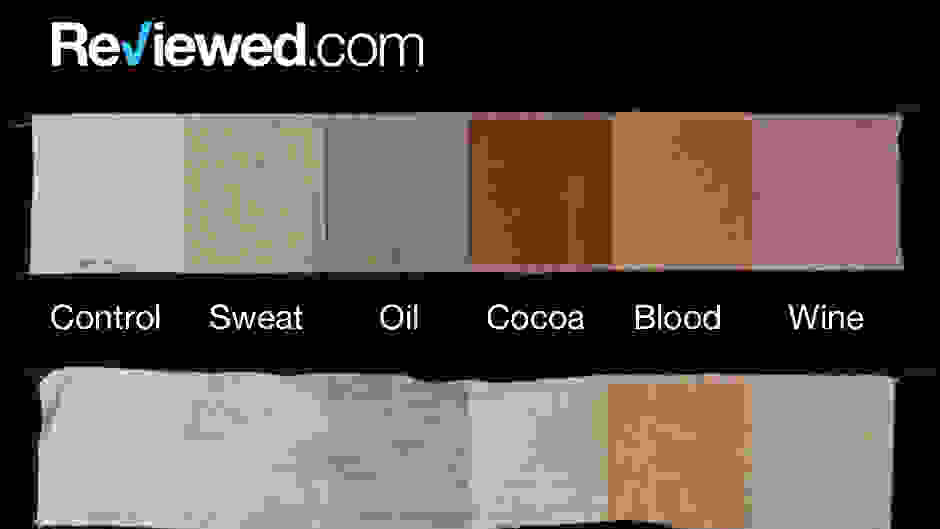 Every washing machine that comes into Reviewed's labs gets put through the same testing regime, which addresses both performance and user-friendliness. Performance tests include:
• Stain removal – Using a strip of AHAM-approved stains (which includes cocoa, sweat, pig's blood, red wine, and oil), how much of each stain can this washing machine remove?
• Wear and tear – During a given cycle, how hard is the mechanical action of the washing machine on your clothes?
• Water retention – How much water does your washing machine spin out at the end of the cycle?
• Cycle time – How long is each washing machine cycle?
The best washing machines have solid stain removal abilities, do not damage your clothes, retain little water, and have short cycle times.
Beyond these performance tests, we also assess the usability of each washing machine, based on our experience, both during testing and during more casual use (one perk of working at Reviewed is that there is plenty of laundry machines on premises!). Our main goal is to get the answer to one question: How easy is it to actually use this washing machine? This involves cumulatively assessing the control panel, the door, the detergent dispenser, and any smart features that are included.
By combining the performance data with our own observations, we can make the solid recommendations for someone looking for any type of washing machine at any price point.
---
What To Consider When Purchasing A Washing Machine
Whether it's an emergency replacement, or you're just looking to class up your laundry room, there are a few things you should consider when you go to purchase a new washing machine.
Front-load vs. Top-load
While it may seem like a minor design difference, studies (including ours) have shown that front-load machines are better stain removers, more efficient, and will cost you less over time. However, they are generally more expensive up front than their top-load counterparts, which are more ergonomic, in that you don't have to bend over to do the laundry, and more convenient, since all you have to do to add another piece of clothing to an ongoing wash is to just lift the lid and throw it in. Whatever you prefer, if you're shopping on a budget, we have lists of our picks for the best front-load and best top-load washers. If you don't have a strong preference, this list contains both top- and front-load washers.
Space
Before you head out to the stores, be sure you know the size constraints needed for your washer. We're not just talking about the width of the space you have in your laundry room for the washer itself (although that's definitely important). Are the doorways in your home wide enough to actually allow the washer to fit through them during delivery? Will it be able to fit in narrow/tight stair cases? Take a tape measure and check the doorway width against the washer's specs, and make sure you have a few inches of clearance.
Capacity
Most washers have capacities ranging from 4.2 to 4.5 cu. ft. However, if you have a large family, or especially large laundry loads, you may want a high-capacity washing machine, which is typically a capacity of 5.0 cu. ft. or greater. At that capacity, you can fit nearly 1.5 times the amount of laundry that you could fit in a regular capacity washing machine, which means you get to run fewer washer cycles and finish your laundry in a shorter period of time. However, if you have fewer people in the house, you may just want a normal capacity washer; you don't want to pay for extra capacity you'll never use.
Price
Keep your budget constraints in mind. Washer prices can run the gamut from $500 to $2,000 or more, but most tend to sit in the $800 to $1,200 range. We have recommendations for some washers with very low prices, but you can generally find great washers at any price point; it just takes a little bit of research, and figuring out which features and design aesthetics you can live without.
Also, if you can afford to wait until major holidays, most appliance manufacturers and retailers tend to offer steep discounts around those times of year; vigilantly searching for deals can save you hundreds of dollars.
Customization/Extra Cycles
How picky are you about your washer cycles? Do you want to be able to set specific cycle temperatures, soil levels, and cycle duration, or would you prefer to just hit two buttons and start washing? Do you want a cycle just for workout/sports clothes? Really consider how you do laundry on a day-to-day basis; if you prefer a straightforward washing process, you'll probably want to buy a lower-tech dryer. Even if that extra customization seems very appealing, it may not make sense for you to buy that kind of washer if you're not going to actually use those extra features regularly.
---
Other Washers We Tested
More Articles You Might Enjoy
• How to clean your smelly washer
• The Best Top-Load Washers Under $1000
• The Best Front-Load Washers Under $1000
---
Advertisement - Continue Reading Below