Whether you're washing your baby's blanket or a blouse you want to wear to a big interview, you rely on your washing machine.
For better or worse, today's washers are different than the ones you grew up with. At Reviewed, we've tested them all, washing thousands of pounds of laundry so we can tell you exactly which ones to buy. The best washers may not come cheap, but they'll rid your clothes of stains, treat expensive fabrics with care, and help you spend less time on chores.
No matter how much space you have or what kind of laundry you do, we've got you covered. These are the best washing machines right now.
Updated April 19, 2018
Advertisement - Continue Reading Below
The Electrolux EFLS627UTT stands as one of the best front-load washers on the market. It is world's first washer to have a special place for detergent pods in the drawer, allowing for even distribution of soap. However, this washer also has strong fundamentals of stain removal and efficient cycles. Features like Sanitize, StainSoak, and Extended Refresh means that this washer can deal with any situation.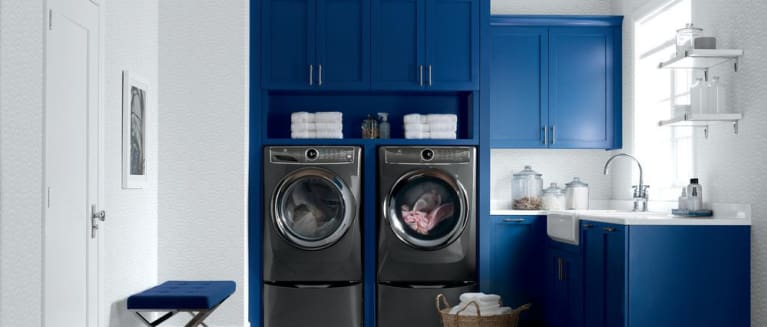 2
The Electrolux EFLS527UTT accepts all different kinds of detergents. It doesn't matter if its liquid, powdered, or pod detergent, the 527 has a slot for it. Our testing shows that the 527 can get stains out as well. Combine these two facts, and you get a front-loading washer that's worth its salt.
Where To Buy
$1,049.00
Home Depot
Buy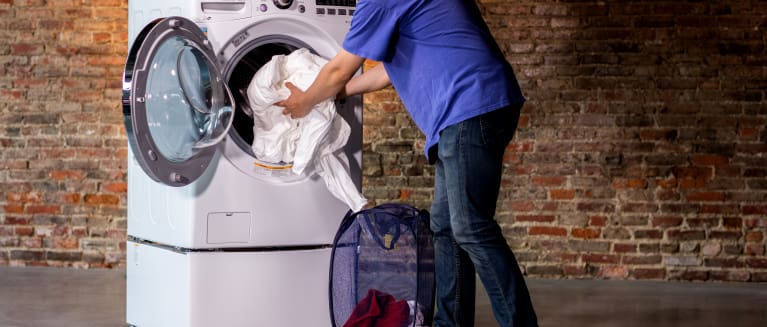 3
LG knows how to build a great front-loading washing machine, and the WM3770HWA is proof. TurboWash can get clothes clean in just 30 minutes, Sanitize and Allergiene cycles are great for families, and downloadable specialty cycles can tackle any kind of stain. It's also gentle on fragile fabrics. Available in two colors—white or graphite—the WM3770HWA offers fast cycles and great stain removal at a competitive price.
Where To Buy
$940.10
AppliancesConnection
Buy
$898.00
Home Depot
Buy
$899.99
Best Buy
Buy
4
Miele has outdone itself this time with the W1 WWH860 compact washer. For those who want to set it and forget it, the TwinDos feature dispenses the right amount of detergent every time and can last for months. Micromanagers will be able to adjust the amount of water and spin each cycle uses to a level found on no other washing machine. While the W1 is expensive, it's one of a kind.
Where To Buy
$1,999.00
Abt.com
Buy
5
The MHW8200FC is Maytag's flagship front-loader. It has PowerWash, which is one of the most effective cycles in the residential market. The Optimal Dose feature lets you store up 12 loads worth of detergent in a single go. Last, but not least, Fresh Hold keeps your laundry from getting musty, so you can have a load laundry going while you're at work and not have to worry about mildew on your clothes.
Where To Buy
$1,209.10
AppliancesConnection
Buy
Advertisement - Continue Reading Below